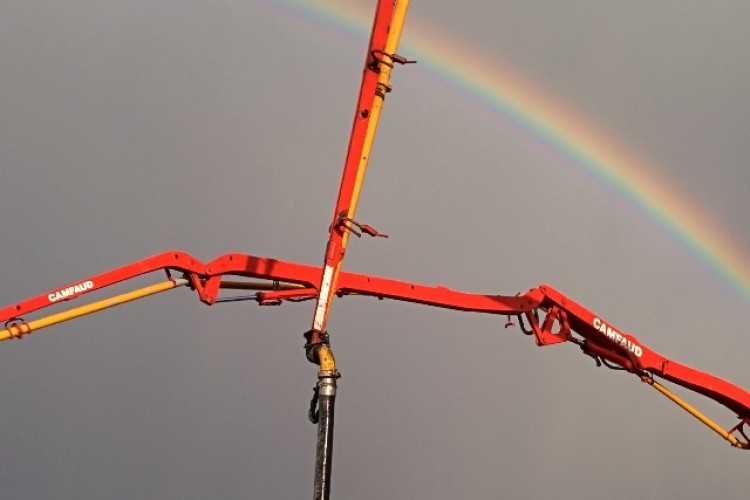 The box will allow freight lines from Southampton to run beneath the east-west main line railway passing over the new viaduct, thus increasing capacity on the line. It requires six 900mm-thick reinforced concrete decks using 3,030m³ of concrete.
An additional 2,000m³ of concrete has already been poured during construction of seventeen 900mm thick walls and pile caps that support the decks.
Concrete was supplied and poured by specialist contractor Camfaud. It used concrete with a 40% cement replacement from ground granulated blast-furnace slag (GBBS). 
Balfour Beatty project director William Smith said: "The team is working tirelessly to manage the concrete pours on this project. At peak we poured more than 1800m³ in one week on 13 individual key elements. We are pleased to be making such excellent progress despite the adverse weather over the winter."
All six decks that make up the feeder line box are due for completion by the end of this month.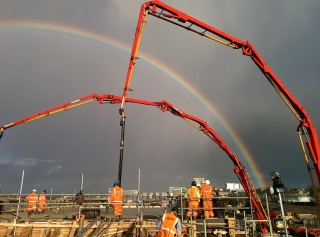 Balfour Beatty's contract to build the new 2km viaduct began in January 2013 and will complete in March 2015. The main viaduct structure will be finished during the summer of 2014 and the new lines will be operational in January 2015.  Over 400 people worked on the project at its peak.
The Reading Elevated Railway is a part of an £850m programme of improvement works to the network in the Reading area.
Got a story? Email news@theconstructionindex.co.uk