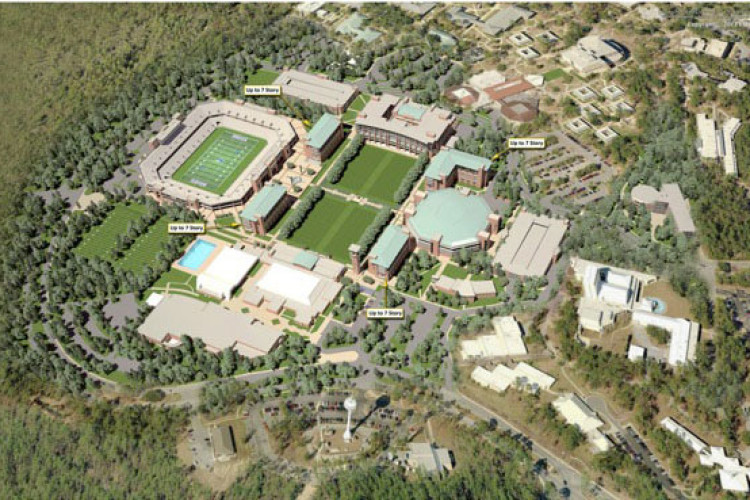 The mixed-use scheme comprises two projects - one geared to students and the other to create homes for retired staff.
The latest university win comes as part of a drive to expand the company's presence in the growing student accommodation market in both the USA and UK.
The University Park project is set to cover a range of facilities including student accommodation, a student union, football stadium, parking structure and plaza. Plans for the Northwest Village include development of a community for retired faculty members and other people  affiliated with the university.
The project will be delivered in phases over a 10-year period, with the first phase expected to reach financial close in 2014.

Balfour Beatty has also announced that it has achieved financial close on two projects in the UK: the £63m Holyrood postgraduate student accommodation and outreach centre project for the University of Edinburgh and the £45m Penglais Farm new residences project for Aberystwyth University. 
Balfour Beatty CEO Andrew McNaughton said: "We have identified the student accommodation market as a key growth area and an effective route to the diversification of our business.  To date, we have established our position in this market by combining our investment, construction and maintenance capability to meet the needs of our clients, and have transferred our knowledge and  skills gained in the military housing market in the USA and social infrastructure projects in the UK, to bring a real difference to these projects. 
"Investment in student accommodation is expected to continue over the next few years on both sides of the Atlantic, with $1 billion of new projects coming to market in the USA and a pipeline of around £1 billion of new projects anticipated in the UK.  Our progress so far demonstrates that we are well-placed to maximise on these opportunities as they come to market."
Got a story? Email news@theconstructionindex.co.uk