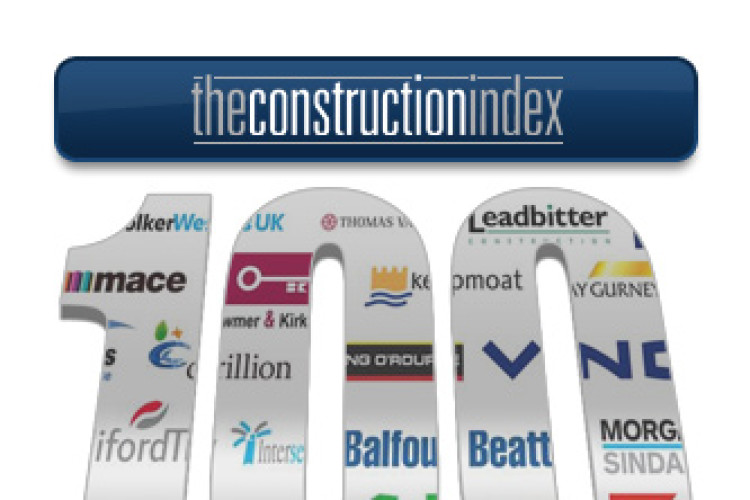 The Construction Index Top 100 2011 reflects the challenging conditions being experienced by most companies in the industry. 
The total turnover of the top 100 biggest builders in the UK dropped half a billion to just under £64bn – though the profit and average margin increased, suggesting many firms are concentrating on staying in the black rather than simply chasing turnover. 
At the top of the ladder, most of the big boys suffered falls in turnover, with only Babcock avoiding a dip in revenue among the top 10. 
Notable fallers included Sir Robert McAlpine, down from 8thlast year to 22nd. 
Enterprise paid for a marginal increase in turnover with a whopping £135.2m pre tax loss, the worst of any firm in the top 100. 
But many firms will be happy simply to still be around, after heavyweights Rok and Connaught both exited the stage during the past year. 
Praise should go to May Gurney, Mears, and Apollo, who all managed sizeable growth in revenue, without any impact on the bottom line. 
And there were signs of life further down the table, with GF Nicholson breaking into the top 100 for the first time, with a healthy £153.8m turnover, just ahead of another newcomer in McLaren. Proof that it's possible to grow a business even in these difficult times. 
In the Top 20 House Builders league table, the picture was marginally healthier than in 2010, when the total pre-tax loss was a staggering £1.8bn. This time round, the top 20 managed an £80m profit collectively. 

However, the top two, Taylor Wimpey and Barratt, still suffered big losses, albeit considerably less than in 2010. They must look enviously at 3rdplaced Persimmon, which enjoyed a 10% margin on a £1.5bn turnover. 
Most house builders enjoyed a decent year, with 16 of the top 20 experiencing growth in revenue. 
The Top 20 Plant Hirers league table also presents a more stable picture, with a marginal increase in overall revenue. 
Aggreko continues to blaze a trail at the top, returning a remarkable 25% margin on its £1.2bn turnover. 
There was still plenty of red ink on the balance sheet though – notably for Speedy, Harsco, Hewden Stuart, and Hydrex. 
It's been a torrid few years for most construction companies. The question is, has the industry 'stopped the bleeding' – and will 2012 be the start of a recovery? 
Links:
Top 100 Construction Companies table
Got a story? Email news@theconstructionindex.co.uk