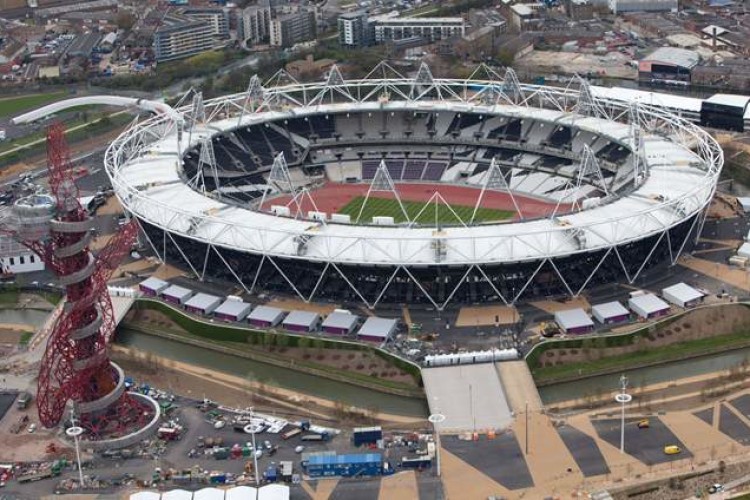 During the first four months of the contract Balfour Beatty will dismantle and remove the existing roof and floodlight towers. 
An extensive cable net system will support the new roof. Balfour Beatty used building information modelling (BIM) techniques to devise a plan for constructing this on the floor of stadium and then lifting it into position using 56 strand jacks. Several 600 tonne cranes operating within the stadium will then tandem lift the supporting roof steelwork into place.
The completed roof will be twice its original size, at around 45,000m2, to allow all-weather protection for sports spectators and improved acoustics for concerts. A combination of solid and transparent roof coverings will allow natural light through.
Imtech, which worked on the Olympic Park's velodrome, has been awarded a £25m contract for electrical and plumbing work in the stadium.
A £1.5m contract has also been awarded to Carey's to do preparatory work for Balfour Beatty.

Balfour Beatty is scheduled to start on site this autumn. All roof works will be complete by spring 2015 in time for the 2015 Rugby World Cup. Transformation works at the stadium will be complete by spring 2016 for the start of the new season in 2016/17 when it will become the home of West Ham United Football Club.
Project client is the E20 Stadium Partnership, whose principal shareholders are the London Borough of Newham and the London Legacy Development Corporation.
The roof contract will eventually be transferred over to the successful bidder of the main conversion contract for the London 2012 Olympic Stadium, which is being procured under a separate contract.  Balfour Beatty will become a subcontractor to the main contractor.
Elsewhere on the Olympic Park, Balfour Beatty is continuing to convert the London 2012 Aquatics Centre, which it built, into a facility which will be used by local communities.  The temporary seating stands are being replaced with glazed elevations.
Got a story? Email news@theconstructionindex.co.uk