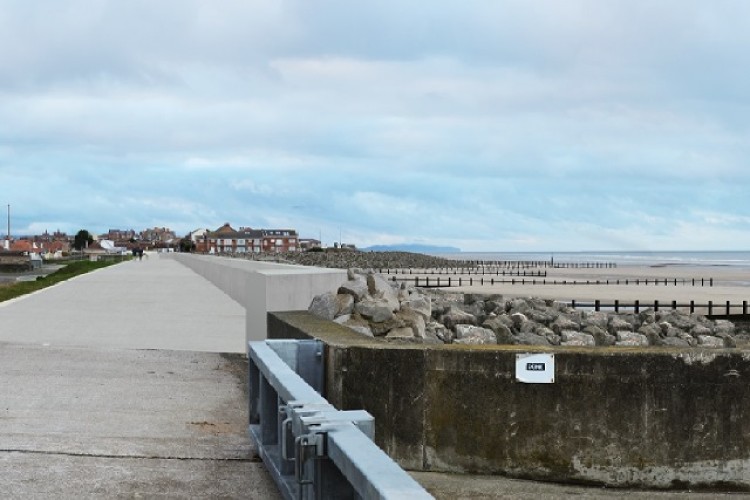 Denbighshire County Council, supported by the Welsh government's Coastal Risk Management Programme, has published plans to install rock armouring and increase the height of the sea wall along the promenade between Splash Point and the slipway adjacent to Rhyl Golf Club.
The council commissioned Balfour Beatty and flood risk specialist JBA Consulting to undertake a detailed analysis and design the plans.
Construction is expected to take 18 months and start during 2019, subject to planning permission and funding agreement.
The rock armouring is being designed to dissipate the energy from storm waves so the impact on the new wall will be reduced and decrease the risk of flooding over the next 100 years. The design life of the scheme also includes allowances for the impacts of climate change and sea level rise.
The secondary protection from the inshore walls and flood gates along with the storm water storage and release facilities at Rhyl Golf Club will remain to provide another layer of protection for this stretch of coastline.
The plans are going on public display next week at Rhyl Community Fire Station.
Cllr Brian Jones, Denbighshire County Council's lead member for highways, planning and sustainable travel, said: "Due to the low-lying nature of East Rhyl, wave overtopping remains the most serious coastal flood risk. Short-term resilience measures were undertaken by Denbighshire County Council following the 2013 storms and this project will provide substantial and durable protection in the long term."
Got a story? Email news@theconstructionindex.co.uk