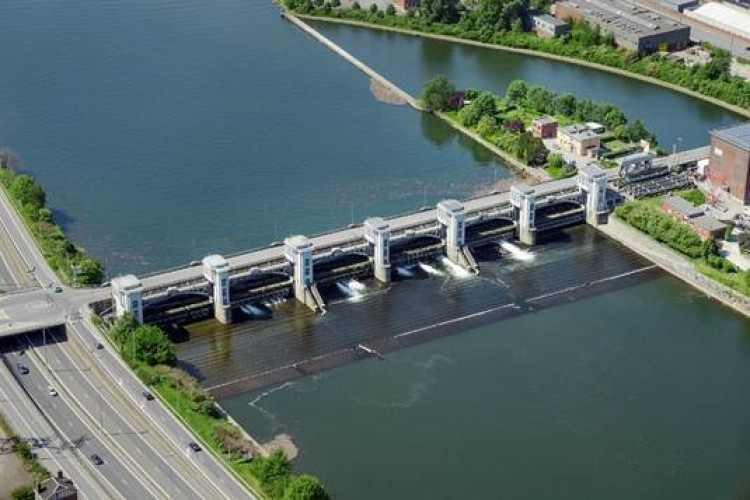 Client for the €20m (£18m) scheme is the Walloon government.
The Pont Barrage de Monsin is a dam with a road bridge over the Meuse in Liège near Jupille-sur-Meuse. The complex was designed by Joseph Moutschen and its opening coincided with the World Exhibition of 1930.
The bridge connects the right bank of the Meuse with the island of Monsin, located between the Meuse and the Albert Canal. The weir is also used as a hydroelectric power plant with a capacity of 18MWe.
The joint venture is responsible for renewing two of the six steel weirs, each with a length of 27m and weighing 110t. The three associated lifting towers will also be renewed and the movement works modernised. The control building will be refurbished and a new workshop will be built. The existing fish ladder at the weir will be made suitable for the passage of eels.
The construction work will be carried out during the low water period from April to the end of October 2019.
Got a story? Email news@theconstructionindex.co.uk