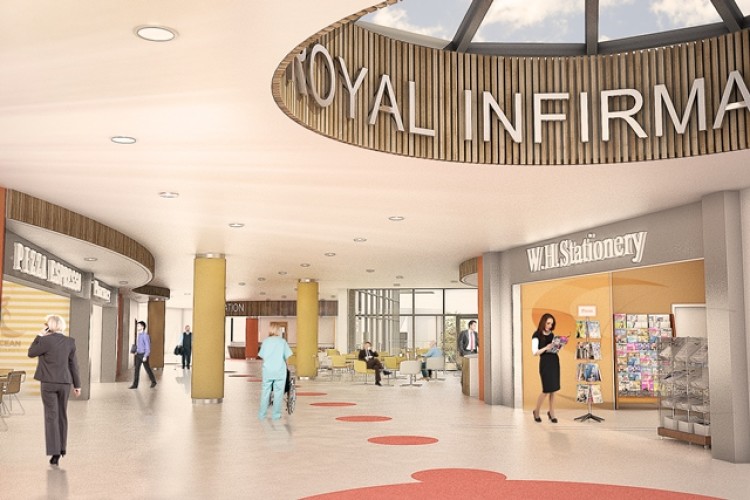 The £20m+ development, designed by Bowman Riley, includes a new accessible link to Smith Lane, a new critical care unit, car parking and roadways for the hospital.
The three storeys will include new paediatric and elderly patient wards and retail and refreshments provision. They will provide improved access around the hospital.
With building work taking place next to live hospital facilities, BAM will have to pay special attention to dust and noise control. Other aspects of the scheme include service diversions and some challenging ground works.
BAM project director Paul Cleminson said: "The critical factor for any construction scheme is the ability to work collaboratively. In a live hospital environment, this is so important. Our engagement with the client will be enhanced by our market leading use of BIM technology.
"Our record of delivering schemes locally in Bradford and Yorkshire is well known. BAM is already very engaged with changing the landscape, such as at Bradford College. But this is reinforced by our UK wide healthcare experience. This adds real value to a technically challenging project like this."
He added: "We've got a strong local supply chain and already this means the mechanical and electrical modules for the project will be made in Bradford."
BAM expects to start on site this spring and complete in autumn 2016. The company has appointed Matthew Garnett as its project manager, whose experience includes nearby Wharfedale Hospital and the remodelling of the University of Hull Brynmor Jones library.
Got a story? Email news@theconstructionindex.co.uk