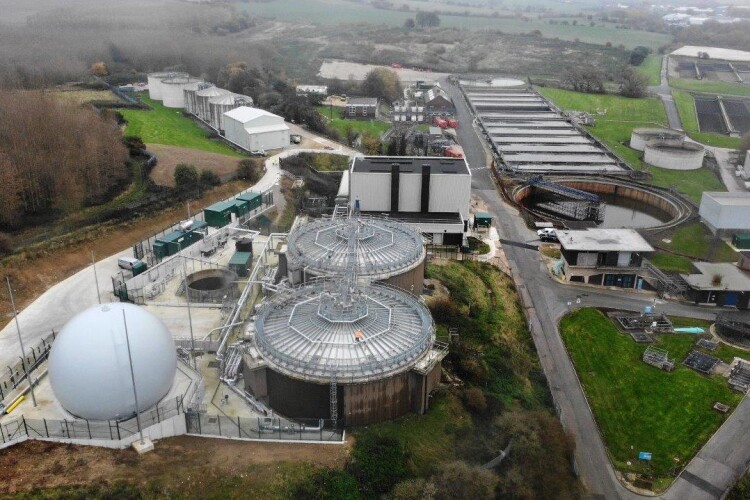 Works at the Dewsbury plant are designed to ensure phosphorus concentrations in the final effluent meet water industry national environment programme targets for England.
The project forms part of Yorkshire Water's £500m investment in phosphorous removal to meet current and anticipated Environment Agency quality targets.
Central to the scheme is the replacement of some of the 14 existing primary settlement tanks with three larger tanks and two primary sludge pumping stations.
Precast concrete wall sections will be assembled on site to form the new 8.5-metre deep, 45-metre diameter settlement tanks. An existing beck will be diverted to make way for the construction of the tanks.

BarhaleEnpure JV will convert one of the existing primary settlement tanks into a primary distribution chamber that will distribute flow to the new tanks. It will also install a new chemical dosing plant comprising two 40 m3 storage tanks and dosing equipment housed in a new steel-framed building that will be manufactured off-site.
"Effective management of phosphorous levels can make a big difference to the quality of water in our rivers and streams," said Barhale regional director Mark Wood. "This is a major upgrade for the Dewsbury wastewater treatment works, which reflects Yorkshire Water's ambitions for P-removal across its assets and its commitment to meet new standards."
BarhaleEnpure JV framework manager Steve Milling added: "The award of this design and construct contract follows a prolonged early contractor involvement phase of more than two years. Through this period, the BarhaleEnpure JV design team worked closely with Yorkshire Water and Stantec to refine the outline design and introduce significant value engineering changes."
Got a story? Email news@theconstructionindex.co.uk