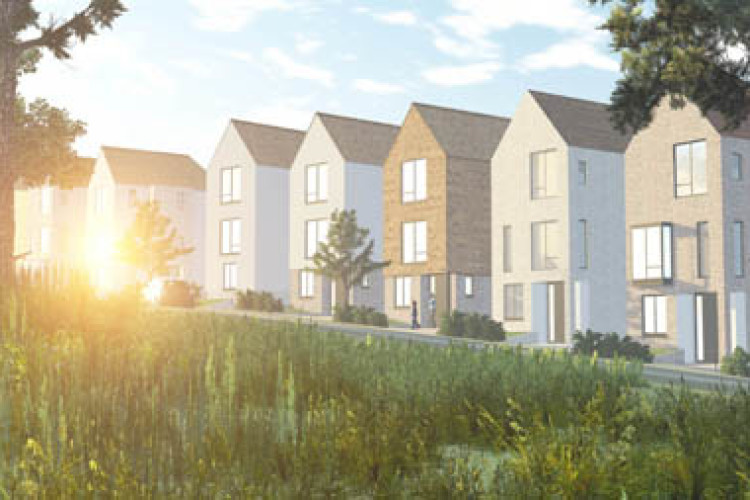 An abandoned 205-acre site, previously home to Cane Hill psychiatric hospital, is set to be transformed into nearly 700 new homes.
The former hospital opened in 1882 and treated many patients including Charlie Chaplin's mother. Occupancy peaked at more than 2,400 patients during the First World War – many of whom were soldiers, suffering from syphilis and driven mad by their experiences in the trenches, according to a recent history of the place.
In the 1970s it appeared on the David Bowie LP The Man Who Sold the World. The site had been abandoned since 1991, when the hospital closed, with large parts of it destroyed by a fire in 2010.
The new development will create a new urban centre for Croydon. It forms a key part of the Mayor of London's commitment to dispose of all public land in his ownership by the end of his term in 2016. So far, 98% of his land has been released.

The development includes 3,000 square metres of office space, the retention and refurbishment of three locally-listed historic buildings, new access and connections with Coulsdon town centre, and new public open space. It is expected to create approximately 1,300 construction jobs.
Barratt Homes regional managing director Gary Ennis said: "We are delighted to get started on Cane Hill. On top of the much-needed new homes and regeneration for Coulsdon, the development will support thousands of jobs for local people, including apprenticeships and traineeships and those within the supply chain locally. We will also be providing millions of pounds of investment for local transport infrastructure and services like health and education. Getting to this point has been a result of a very successful partnership with Croydon Council, the Mayor of London and the local community. It's a partnership we aim to build upon continue over the coming months and years."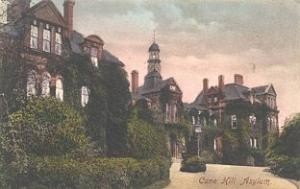 Pictured above is how Cane Hill used to look when it was an asylum.
Got a story? Email news@theconstructionindex.co.uk