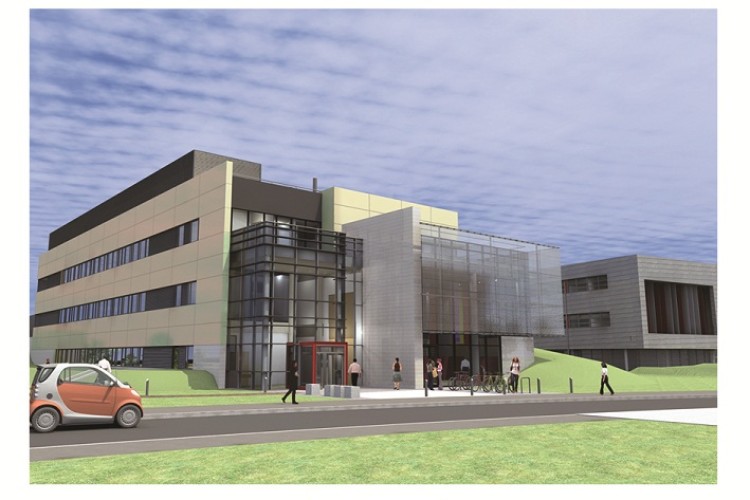 The new 2,500m² facility will provide the University with a centre that is specifically designed for continuing and developing its world-leading energy research. With this in mind, the £6.4 million facility designed by architects Maber, will be an exemplar of low-carbon technology through the minimisation of its demands for heating, cooling, lighting and ventilation mediums from non-sustainable sources. The building has also been designed to maximise energy from renewable and ambient sources with the sustainable design including innovative earth duct passive cooling which uses the thermal mass of the surrounding earth to provide passive cooling and preheating of ventilation air.
Working for main contractor Clegg Construction and M&E consultants, Aecom, BBES will be responsible for the design, supply and installation of building services including heating, cooling and laboratory water as well as transformers, propane chillers, biofuel CHP and research gases. As part of the project BBES will also be installing electric car charging points.
The company will also be integrating the building's electrical supply with the University's smart grid which will allow the University the ability to monitor and interrogate electrical load movements as part of its research. Work will also include BBES providing the infrastructure for some of the main research laboratories.
The development is targeting a BREEAM 'Outstanding' accreditation for sustainability and with zero carbon being a design requirement for new public buildings from 2018, the ETRI building will act as a shining example of sustainable design and construction.

Professor Karen Cox, pro-vice-chancellor for infrastructure at the University of Nottingham commented, "The Energy Technologies Building will reinforce Nottingham's place in the vanguard of global energy research. This exciting initiative on our Innovation Park will further our strategic objective for the old Raleigh site to become an exemplar of sustainable development. This is particularly fitting for a building which will accommodate world-leading research into energy technologies, and we'll be working hard with the architects and contractors to produce the University's, and one of the country's, lowest-carbon buildings – not an easy task with the laboratory facilities demanded by such a research centre."
Once completed, the new 2,500m² building will comprise specialist laboratories, a prototype hall, an exhibition area, a rooftop laboratory zone, offices and external technology area for use as an energy testing facility.
The University of Nottingham is a partner in the UK's billion-pound Energy Technologies Institute (ETI). The ETI was set up to speed the UK's efforts to establish a low-carbon economy and is a major public-private partnership that includes companies such as BP, Caterpillar, EDF Energy, E.On, Rolls-Royce and Shell.
The investment is being jointly funded by the University of Nottingham and the European Union, through the European Regional Development Fund (ERDF) programme.
Got a story? Email news@theconstructionindex.co.uk