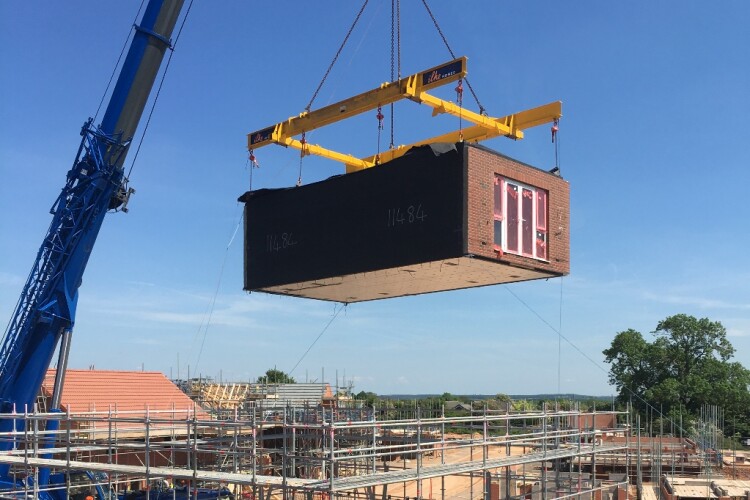 Usually a brick and block builder, Bellway has ordered 40 factory-made units from modular builder Ilke Homes for its Tattenhoe Park, scheme in Milton Keynes.
The wider development will have 160 homes, including properties built from steel and timber frame as part of a pilot project being led by Homes England.
Homes England's pilot projects are delivering 1,800 homes across the country as part of a study into the benefits of so-called 'modern' methods of construction.
Ilke Homes will be making two, three and four bedroom homes for Bellway, for both affordable and open market tenures.
Bellway is due to start work on site in March, with Ilke Homes expected to deliver the first homes in August.
Paul Smits, managing director at Bellway Northern Home Counties, said: "We have developed our plans with Ilke's input throughout, and their expertise has accelerated our learning around their products and processes.."
Tom Heathcote, executive director of development at Ilke Homes, said: "Proof of both concept and delivery means that Ilke Homes has become a partner of choice for the UK's biggest house-builders."
Ilke Homes reports that its order book is now worth more than £200m – rapid growth for the private equity owned business founded only four years ago. It turned over just £8m in the year to March 2020 and £13m in 2021.
The company is currently on a drive to recruit up to 500 new employees to boost production capacity. It aspire to become a top 10 house builder by volume within the next five years.
Got a story? Email news@theconstructionindex.co.uk