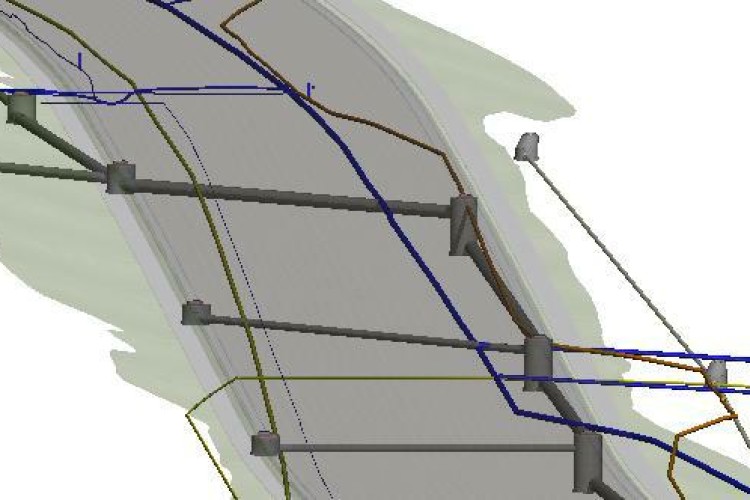 The Subsurface Utility Engineering system is intended for the integrated engineering management of underground utility networks for water, storm water, gas and electric services. It is built on OpenRoads, Bentley's collaborative BIM system for multi-disciplinare civil engineering projects, and brings together data fom multiple sources for 3D modelling, interactive inspection and utility conflict detection and clash resolution.
Bentley Systems CEO Greg Bentley said: "In cities around the world, the area that I believe poses the biggest risk to those designing, building and operating infrastructure is found by looking down. It's also the area for which it seems there's been the least advancement of information modelling and information mobility to improve construction throughput and enhance the reliability, safety, and resilience of infrastructure assets. And for Bentley Systems, with our portfolio spanning building, civil, geospatial, and plant domains, it's a particular priority – as all infrastructure projects are impacted by subsurface conditions, restrictions, and requirements."
He added that use of the software will empower project teams to understand, and more effectively and efficiently resolve, underground infrastructure conflicts.
The software automatically creates 3D models from survey information, CAD data, GIS, Excel spreadsheets, Oracle databases and other industry standard sources of information. In addition, it maintains a relationship between CAD and GIS utility sources and tracks civil features to ensure that data is always synchronised and up to date. Users can combine active plan, profile and cross-section views with 3D modelling technology, providing additional context for decision-making.
Got a story? Email news@theconstructionindex.co.uk