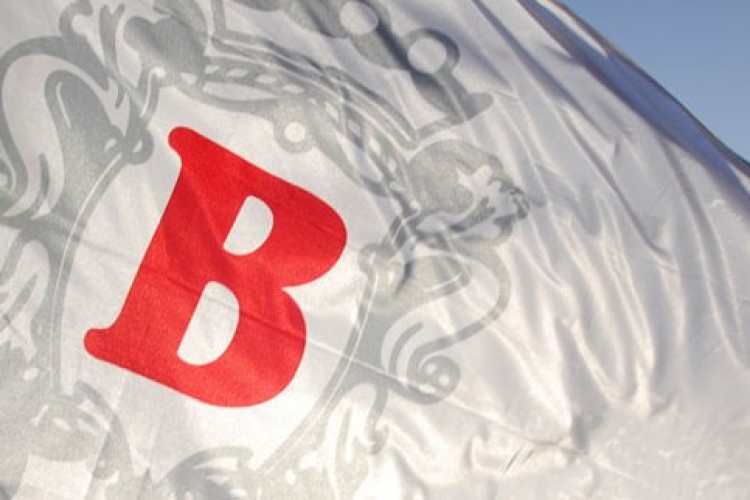 Crest Nicholson came in second with Barratt Developments closely behind in third.
The rankings are produced by NextGeneration, a benchmark administered by JLL and overseen by the UK Green Building Council and the Homes & Communities Agency.
House-builders are assessed by property consultant JLL on various criteria and are given an overall percentage score. This year  Berkeley scored 87%, Crest Nicholson 82% and Barratt Developments 81%.
Berkeley has now come top of these rankings for nine yeasr running but in 2013 it scored 91%. Crest Nicholson has also got worse, slipping from 87% in 2013. But Barratt has improved this year, having scored only 70% last year.
Perhaps not coincidentally, the seven companies that are members of Next Generation occupy the top seven spots in 2014. Members are assessed on information that is not publicly disclosed as well as publicly available data. Extra marks are given for sharing this information with the assessor.
Hence those who have opted out of membership this year find themselves slipping down the rankings. Miller Homes was given a score of 84% in 2013, ranking third. It was a member then. It is not a member now and has been downgraded to 56% for 2014.
Similarly Willmott Dixon was given a score of 82% when it was a member in 2013 and came fourth but only 55% in 2014 now that it is not a member.

Industry average score for the top 25 in 2014 was 34%, with Galliard Homes bringing up the rear with just 1%, and Fairview and Morris Homes doing little better on 2%.
It is the 10th annual report produced by Next Generation. The average score for NextGeneration members has increased from 47% to 75% during the last 10 years.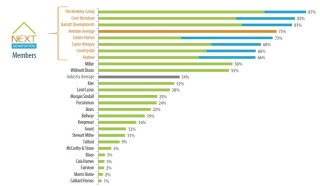 UK Green Building Council chief executive Paul King said: "We applaud the huge strides the leading, most progressive homebuilders have taken over the last decade, not least given a very challenging economic climate in recent years."
Berkeley Group managing director Rob Perrins said: "The agenda has shifted from a narrow focus on carbon reduction to creating successful places. It's about integrating social sustainability, job creation and environmental management. I think the future challenge for housebuilders is not to compete with each other but to match the performance of companies like Puma, BT and Kingfisher. In a buoyant market, every developer should take sustainability that seriously."
The full report can be downloaded in pdf format at http://www.ukgbc.org/sites/files/ukgbc/NextGeneration%202014.pdf
Got a story? Email news@theconstructionindex.co.uk