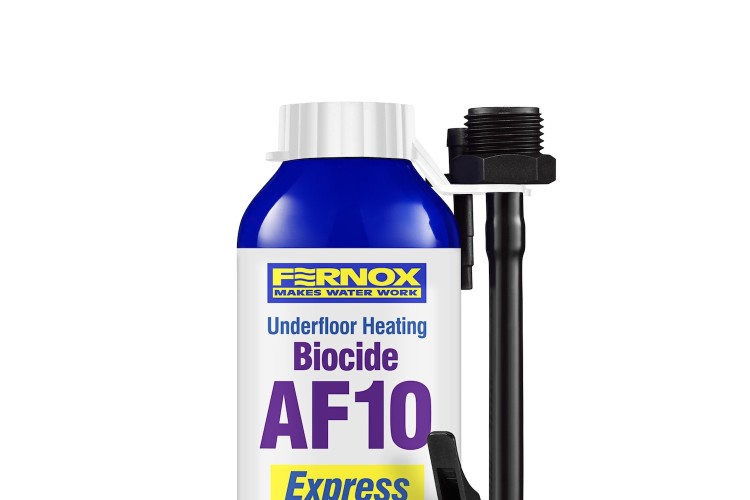 Any system that circulates water to produce heat needs to be correctly treated and protected using chemical water treatments, to prevent corrosion and limescale build up and ensure trouble free operation.. As underfloor heating systems operate at low temperatures they are also at risk from bacterial slimes, algae and biofilms forming - causing blockages and resulting in a sluggish, less efficient system.
As such, Fernox Underfloor Heating AF10 Express should also be used in conjunction with a relevant inhibitor to minimise any bacterial or fungal growths. Fernox Underfloor Heating AF10 Express is compatible with all Fernox Protectors. So, if the system is being fuelled by a traditional boiler, Fernox Protector F1 should be used alongside, to prevent any corrosion or limescale problems in the boiler itself, which of course still contains metal components.
"When installing an underfloor heating system it is just as important to use quality chemical water treatments to protect against the damaging effects of contaminants as it is in a traditional central heating system," explained Francine Wickham, global marketing manager at Fernox. "As such, we have launched Fernox Underfloor Heating AF10 in an Express version to ensure installers have a fast and effective method of protecting the system - helping to avoid any performance issues further down the line.
"The product can be dosed conveniently, with no mess and no fuss in just 30 seconds, via the system manifold or radiator."    
Got a story? Email news@theconstructionindex.co.uk