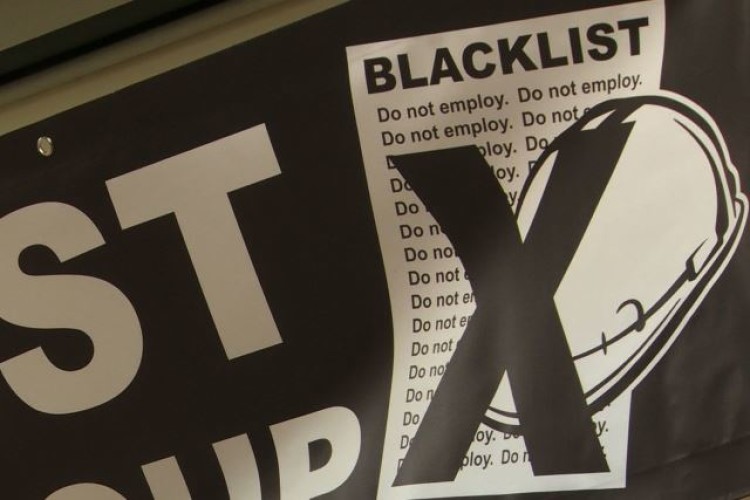 The companies - Balfour Beatty, Carillion, Costain, Kier, Laing O'Rourke, Sir Robert McAlpine, Skanska UK and Vinci – have issued a joint statement saying that they "apologise for their involvement with TCA and the impact that its database may have had on any individual construction worker".
The eight contractors are now working together to develop a scheme to compensate construction workers whose names were on The Consulting Association (TCA) database.
They have together established The Construction Workers Compensation Scheme. The scheme is intended to make it as simple as possible for any worker with a legitimate claim to access compensation.
The companies have invited workers' representatives to help ensure that the proposed terms of the scheme are fair and effective. The group said that it was also talking to other interested parties.
In their statement, the group of eight said: "At this time we are not able to share any further information on the proposed scheme. However, once engagement with the workers' representatives has concluded, we will announce full details of the scheme which we would like to open to applicants as soon as possible."
The eight participating companies are not the only ones to have used the services of the Consulting Association, which was closed in 2009, but they represent most of the major ones.
There were 3,213 names of construction workers listed on the Consulting Association database, which contractors used for many years in an attempt to keep suspected 'trouble makers' or union activists off their sites.

Other contractors that have been implicated in the scandal include BAM, BAM Nuttall, Ballast, NG Bailey and Amec, as well as others that have since been taken over by one of the group of eight.
In their statement today, the group of eight said that they wanted other companies to join their scheme: "We have discussed the scheme with a number of other construction companies. We encourage participation from across the industry and would welcome interest from any company that had been a user of, or subscriber to, TCA."
They added: "The companies involved in the scheme would support the introduction of a code of conduct to ensure nothing like this can happen within the construction industry again."
Construction union Ucatt described the development as a "step forward" but it wants more. It said that it would continue to campaign for a full public inquiry into blacklisting, "so that the victims of this deplorable practice can receive the full information about how their lives were ruined and by whom".
Ucatt general secretary Steve Murphy said: "This is a step forward, the companies involved are admitting their guilt for the first time and are recognising that the victims of blacklisting deserve compensation. However to be a legitimate scheme all 3,213 blacklisted victims or their dependents must be notified that they were on a blacklist."
Mr Murphy added: "While this could be a significant victory in the battle for justice for the blacklisted workers, there is still a great deal of information we do not yet have including how the scheme will work and who will be eligible. Until we have all the information and it is clear that the scheme is, transparent, open and accessible to all victims of blacklisting we cannot endorse it."
Got a story? Email news@theconstructionindex.co.uk