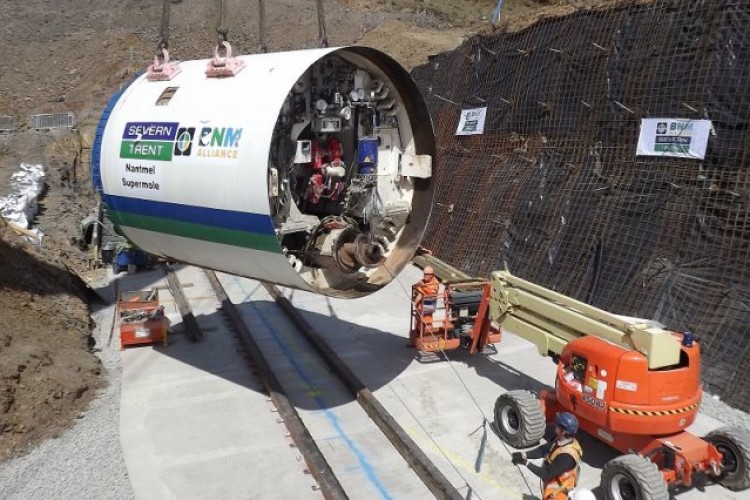 The scheme is a substantial part of Severn Trent Water's £300m Birmingham Resilience Project.
DNM Alliance will start work on the site on the new treatment works in the third quarter of 2017 and will take three years to complete.
John Homer, chief executive of North Midland, said: "This is a fantastic flagship project to be awarded with one of our key customers and is a testament to the specialist capabilities that our group have developed."

Avtar Jirh, chief executive of Doosan Enpure, said the project would "enable us to demonstrate our extensive knowledge and experience in the process engineering of water treatment works".
The Birmingham Resilience Project is designed to provide back up to the city's current dependency on a 1906 aqueduct. For more than 100 years, most of Birmingham's water has flowed down the Elan Valley Aqueduct from reservoirs in the Welsh hills.  The aqueduct needs maintenance to keep it in service, which means draining it for extended periods. The Birmingham Resilience Project provides an alternative source of water during those maintenance periods and will be used for up to 50 days every other year. It will also provide a solution in the event of an emergency scenario such as an unplanned shutdown of the aqueduct. The water would be transferred via a 25km pipeline from a new river intake at Lickhill, just north of Stourport, to the Frankley water treatment works in Birmingham, which is being upgraded to accommodate the new source of water.
DNM Alliance is not to be confused with BNM Alliance, North Midland's joint venture with Barhale that has been working on tunnelling elements of the  Birmingham Resilience Project since October 2015. In April 2017 Barhale completed the first of three huge multi-million pound bypass tunnels at Bleddfa. All the tunnelling equipment from Bleddfa has now been transferred to the second site at Nantmel, where the tunnel boring machine has started work on tunnel number two.
Got a story? Email news@theconstructionindex.co.uk