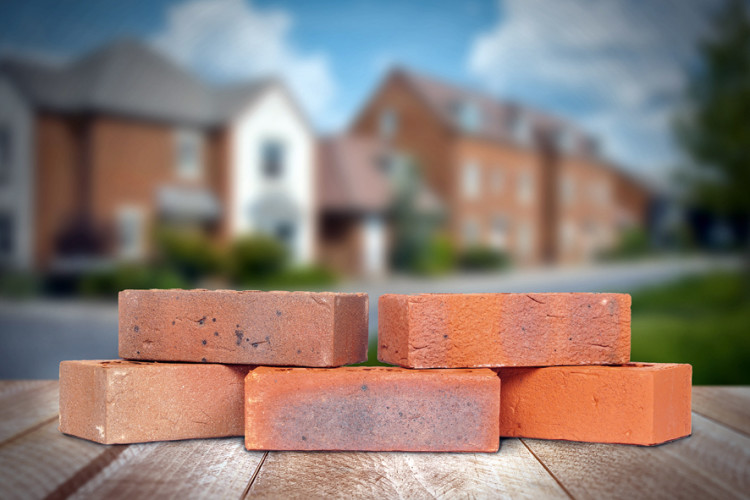 Ready to get going on site, everything lined up, except there's no bricks and might not be for several weeks? This would infuriate any builder, but when a delay arises in brick deliveries, whose fault is it? Is there really a shortage of bricks, or is there some other factor at work?
Claims that there is a shortage provoke outraged responses from the brick industry, which says there is nothing of the kind and that its output far exceeds industry needs.
The most recent bout of allegations about brick shortages was kicked off – rather surprisingly – by the National Association of Estate Agents (NAEA) in 2016. It said then that brick shortages were a contributory factor to rising house prices, as builders could not meet demand and that an increase in output of 1.4bn bricks was needed.
The NAEA said two-thirds of small and medium-sized construction businesses faced a two-month wait for new brick orders in 2015, with almost a quarter waiting for up to four months and 16% six to eight months.
Things change, but not in straightforward ways. An NAEA spokesperson says now: "We are currently seeing no evidence showing a lack of bricks."
The Federation of Master Builders (FMB), however, is seeing such evidence, and so is the National Federation of Builders (NFB). But the Home Builders Federation (HBF) is not, while the Builders Merchants Federation declined to comment and the Brick Development Association (BDA) insists all is well. So there's not exactly a consensus on the matter.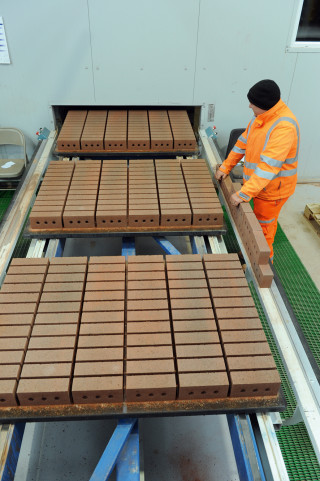 Two house-building industry giants though have suggested that bricks are a concern to them.
In its annual results, Taylor Wimpey named brick supply as a business risk, noting: "We are assessing alternative build methods to reduce reliance on traditional brick and block techniques and resources…with the growth in house-building, availability of materials is generally in line with demand but there remain pinch points with key products such as bricks, blocks and roof tiles."
Taylor Wimpey added that the cost of these products "has risen significantly and whilst other material costs have been stable in 2017 we are experiencing more cost pressure coming into 2018".
Answers published by the company from chief executive Pete Redfern during a call with stock market analysts on the results included the observation: "Brick availability ebbs and flows. It depends which quarter you're talking and exactly what kind of bricks. We know exactly where we're getting all of our bricks for 2018. We've seen prices fall at some parts of the market, particularly imports; we see prices go up in others."
Persimmon has been concerned enough about the situation to build its own brick factory.
A company statement says: "Persimmon is the first UK volume house-builder to invest in its own brick factory and roof tile works. The brick factory has recently been completed and is now producing bricks. Work on building the roof tile factory is now underway.
"We estimate that when fully operational, both factories will have the capacity to produce around 60% of the business's current total requirement of both bricks and roof tiles. Volume has outstripped supply of bricks thanks to an increase in output by house-builders and the industry has struggled to keep up. In response to this, some builders have turned to Europe, but Persimmon has chosen to produce its own products."
Persimmon's 1,900m2 facility at Harworth, South Yorkshire, can turn out 80 million bricks a year. The company has said it cost less than £10m and its investment would pay back within three years.
Without naming Persimmon, Redfern said during his call that his rival's new factory "adds some capacity into the market which is not unhelpful".
These two reactions might make it look as though the volume house-builders are so busy that they cannot source enough bricks to keep pace with their output.
But the HBF, to which the largest firms belong, says: "This is not something we have had any feedback on recently. It was an issue a couple of years back but manufacturers seemed to step up and match supply to demand."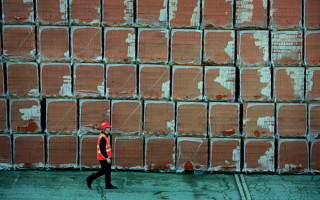 Towards the smaller end of the industry, represented by the FMB and NFB, it's a different story. And this matters because the government said in the 2017 housing white paper - and subsequent policy statements - that it wants to encourage SME house-builders to build more homes to try to increase the overall total of house-building. They cannot do so with no bricks.
The government's logic is that since volume house-builders have a finite capacity, and if small and medium firms could be enticed back into a house-building market from which consolidation has largely removed them, they would help meet - though not on their own solve - a housing crisis that is an increasing political embarrassment.
FMB policy director Andrew Dixon, who speaks mostly for smaller firms, says: "Bricks have not been an issue, but are becoming a problem again. It was a big issue in 2014-15 when the housing market picked up quite quickly and clearly manufacturers took a long time to bring plants on stream and there was a strong sense that major house-builders were stockpiling bricks, but by mid-2015 those problems drained away.
"We have heard in the past few months that waiting times have now gone back to 2014-15 levels which may be because large house-builders have strong order books.
"FMB members tell us that they cannot procure the bricks they need and waiting times for delivery that were 4-8 weeks are now up to 26 weeks from most manufacturers. It adds to the delays in finishing projects and creates uncertainty in the process so it adds to difficulties in getting SMEs more active in house-building as the government wants."
There is a similar tale of woe from the NFB's house-building arm the House Builders Association. Its chair, Paul Knox, managing director of Barnstaple-based Pearce Construction, says: "We experience periodic shortages of bricks because, as demand for materials grows and prices increase, suppliers tend to prioritise larger developers over SME house builders.
"This causes delays to on-going projects, as SMEs have to quickly find alternative ways of sourcing bricks."
One possible explanation for apparent shortages is that volume house-builders have huge demand and so may deal direct with manufacturers rather than go through merchants, which would appear to give some explanation for why there are complaints from bodies representing smaller firms but not the HBF.
The brick industry was stung by the NAEA's campaign in 2016 and nowadays tends to get its retaliation in first.
Statements from the BDA earlier this year said it would take 64 years to count the number of bricks delivered to UK sites in 2017 – supposing anyone should wish to do this. It went on to say that the number of bricks manufactured in the UK rose by 10% in January (compared to the previous January) to hit a 10-year high of two billion. Meanwhile deliveries increased by 9.3%.  

BDA marketing manager Tom Farmer dismisses the NAEA's 2016 claims as having been "strongly refuted as the data did not show any shortage at that date".
As for the FMB, he says: "It does have this habit of pointing the finger at brick every time there is a problem in the supply chain and they use 'brick' as a sort of shorthand for materials generally so it is difficult to ascertain what the problem is.
"If you look at National House Building Council (NHBC) figures for increases in housing completions and figures for deliveries of bricks, nothing there looks like a shortage."
The 9.3% increase in deliveries was, Farmer says, accomplished while the NHBC reported only a 5% rise in completions between 2016 and 2017. "So it is difficult to infer from that that they are not keeping pace".
Although house-builders use a lot of bricks, there is also demand for them from the commercial building and repair, maintenance and improvements (RMI) sectors "but neither look as though they are taking bricks away from housing," Farmer says, citing Construction Products Association figures showing commercial output up only 3% over the year and that "RMI is generally thought to be flat".
Farmer concedes though that there will be supply problems with pinch points in the system.
"It is true that in an industry with several thousand product lines people may have delays in accessing particularly popular products where there is higher demand than expected," he says.
This though is not wholly down to the manufacturers, he says, blaming the industry's attachment to working on the basis of non-firm orders.
"It's like any other manufacturing process, you wouldn't go into a garage with the exact specification of the car you wanted and expect to drive it away there and then, it has to be made," he says.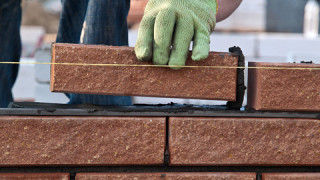 The BDA plans to publish a guide to effective procurement for the industry to try to show how pinch points may be overcome.
Even within the brick industry though there is a lack of consensus on whether output is high enough.
Presenting the annual results for Ibstock, one of the largest manufacturers, chief executive Wayne Sheppard said: "Due to high demand, brick imports increased strongly as the year progressed, reaching over 300m for the year across the UK market."
He added: "In summary, the UK market consumed circa 2.4bn bricks and UK manufacturers manufactured less than 1.9bn, leaving a deficit of circa 0.5bn bricks that was filled through manufacturer destocking and imports."
This he said, justified Ibstock's decision to build a new brick factory adjacent to its existing one in Leicestershire to provide 100 million additional bricks a year.
Sheppard explained: "Customers are pleased that this new capacity is coming to market particularly as this is soft mud product where the shortage of UK supply is at its most acute. The new factory has been designed to be able to manufacture bricks in a wide range of styles and thus meet almost all customer specifications."
Manufacturers mothballed some plants when the recession struck in 2008 and not all have come back into use, though Farmer points out that this is not always the best route to getting more capacity and new facilities like those of Ibstock and Persimmon may be more effective.
So, is there a brick shortage? For a smaller firm that lacks the clout to deal directly with manufacturers and wants either a brick type in strong demand, or something unusual of which little is available, then the answer may be 'yes'.
For larger firms and those more switched on about procurement, the answer seems to be 'normally not', although those pinch points may be a problem.
Nevertheless, the extra capacity being built is a vote of confidence in the house-building industry, so maybe brick manufacturers at least have taken the government at its word when it says it wants to ramp up the construction of new homes.
The UK brick industry
In its February 2018 report Brick & Tile Manufacturing in the UK business research firm IBIS World said that the industry has revenue of £1.1bn, profit of £87.1m and grew – admittedly from a low post-recession base – by 10.9% in the period 2013 to 2018. It has forecast growth of 2% for 2018-23.
IBIS World said that Ibstock had a market share of 25.1%, Forterra 24.3% and Wienerberger 19.7%, with other firms making up the remainder.
The Brick Development Association (BDA) boasts that its members between them make almost all the UK's clay bricks and pavers, whether these are high-volume lines or one-off products.
Ibstock is the largest, with 22 sites from which it makes more than 600 brick and paver types, and has built a new plant at its main Leicestershire base.
Forterra's range includes the original London Brick, and it operates nine manufacturing facilities, with an annual production capacity in excess of 100 million bricks. It has completed a £3.2m investment in its Claughton facility in Lancashire, increasing capacity by more than five million bricks a year.
Wienerberger has 14 plants in the UK and says it has more than 1,000 products, though it also works in roofing and landscaping.
These three account for the vast majority of UK brick output. Other BDA members are: Michelmersh, Northcot, Ketley, Yorkshire Handmade Brick Company, Bulmer, Coleford Brick & Tile, WH Collier, Matclad, HG Matthews and Raeburn.
This article was first published in the April 2018 issue of The Construction Index magazine, which you can read for free at http://epublishing.theconstructionindex.co.uk/magazine/april2018/
UK readers can have their own copy of the magazine, in real paper, posted through their letterbox each month by taking out an annual subscription for just £50 a year. See www.theconstructionindex.co.uk/magazine for details.
Got a story? Email news@theconstructionindex.co.uk