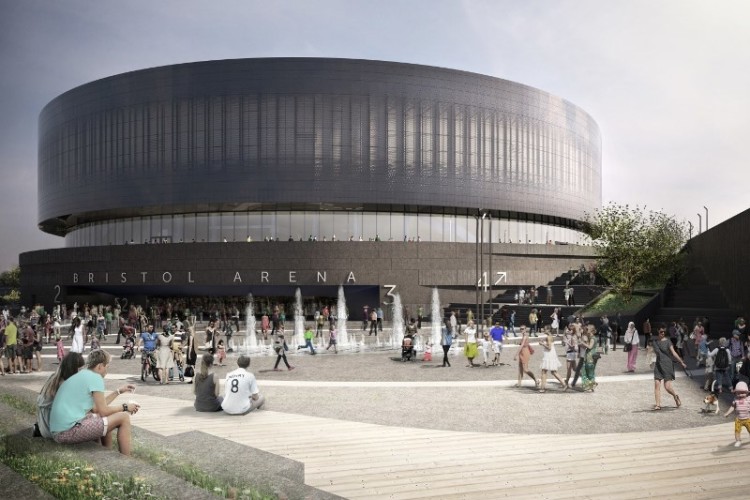 Bouygues had been working as a consultant on the project for the past year in its capacity as preferred tenderer in a two stage tender process. This was to agree the final package of works and a target cost. The main construction contract was previously valued at £79.6m. However the two sides have been unable to agree on price and will not be progressing to full contract, the council said.
"The nature of the contractual agreement chosen by the council allows this to happen whilst retaining much of the preparatory work and learning," it said. "This is a common industry practice which helps protect against unexpected increases in cost and timescales once construction is underway. The council is now actively exploring other options to construct the arena as quickly as possible."
The original plan had been to complete the 12,000-seat venue by late 2017. This was pushed back to 2019 last year after a project review. The new opening date is 2020, with construction work starting in 2018.

Mayor Marvin Rees said: "I am committed to getting the arena built and despite this setback it remains closer than it has ever been. We have the design, the planning permission, the operator and the momentum of a successful Enterprise Zone. We also have a much better understanding of the complexities involved in bringing the building to life.
"I am disappointed that although so much work has been put in for so long, and despite recent constructive and detailed talks with Bouygues, we have simply been unable to agree on the price for the arena. We've tried to close the gap and have reluctantly accepted that we will not reach agreement.
"I firmly believe that we can and will build the arena Bristol deserves but this has to be for the right price. We have made a lot of progress and are now seeking an alternative contractor to build the arena as soon as possible."
Got a story? Email news@theconstructionindex.co.uk