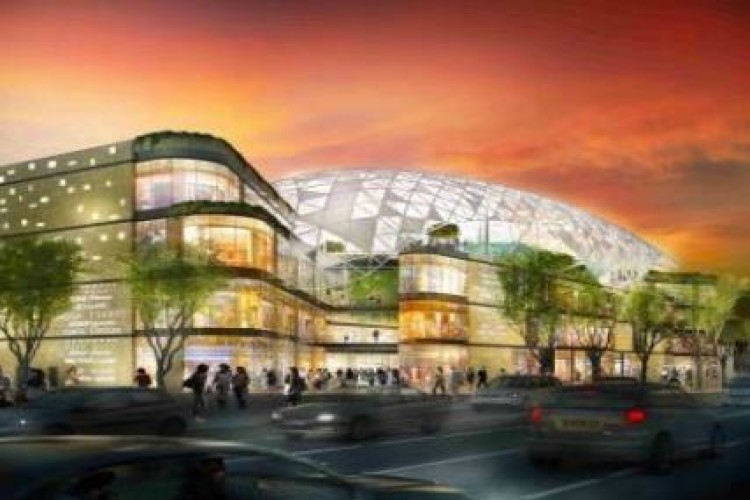 The Prado Shopping Centre will be carried out on behalf of the owner, Klépierre. It will be built by GFC Construction, the Bouygues Construction subsidiary that operates in south-eastern France. The work, which will involve more than 200 people at peak periods, will begin immediately and is scheduled to last 35 months.
Alain Loyer, director of Cirmad Grand-Sud and chairman and CEO of GFC Construction, said: "Through this shopping centre, we are taking part in the creation of the sustainable residential neighbourhood surrounding Marseille's Stade Vélodrome football stadium, which was built by our teams.  The neighbourhood will include homes, an office complex, a hotel and a health centre, all helping meet the needs of the city."
The 23,000m² shopping centre, which has been designed by Benoy and Didier Rogeon, will incorporate a department store, a hypermarket, numerous medium-size retail outlets and local traders.
It will consist of two buildings on either side of an avenue open to the outside and covered by a canopy protecting it from bad weather and constituting a fifth facade.  The canopy, constructed in glass on a steel structure, will be 'draped' over the shopping centre and its curved forms will partly hang down over the facades. The avenue opening to the outside will function as a shopping street with corner entrances offering views of all the shopping floors in the centre.
Got a story? Email news@theconstructionindex.co.uk