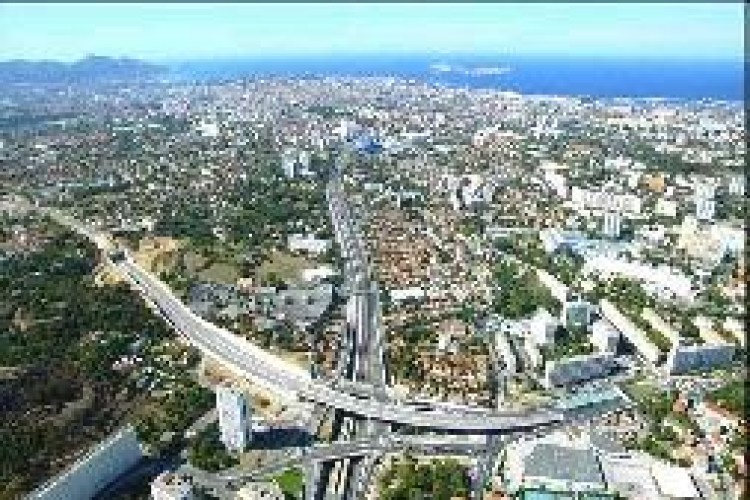 The 30-year public-private partnership with the Ministry of Ecology, Sustainable Development & Energy covers the financing, design, construction, upkeep, maintenance and renewal of the engineering structures and equipment of the infrastructure.
The bypass, known as the L2 or the A507, will be developed by the Société de la Rocade L2 de Marseille consortium, which is made up of Bouygues Construction, Colas Midi-Méditerranée, Spie Batignolles, Egis, Meridiam Infrastructure and CDC Infrastructure. The total investment amounts to €620m (£523m).
The L2 will take traffic away from the centre of Marseille thanks to the creation of a toll-free urban expressway approximately 10km long, linking the A7 and A50 motorways. Two distinct stretches will be designed and built: a completely new 4.1km section to the north of the city and completion of the construction of the 5.5km east section, begun some 20 years ago.
There will be more than 500 people working on site at peak periods. The works will last four years, with handover of the whole bypass scheduled for October 2017.
Got a story? Email news@theconstructionindex.co.uk