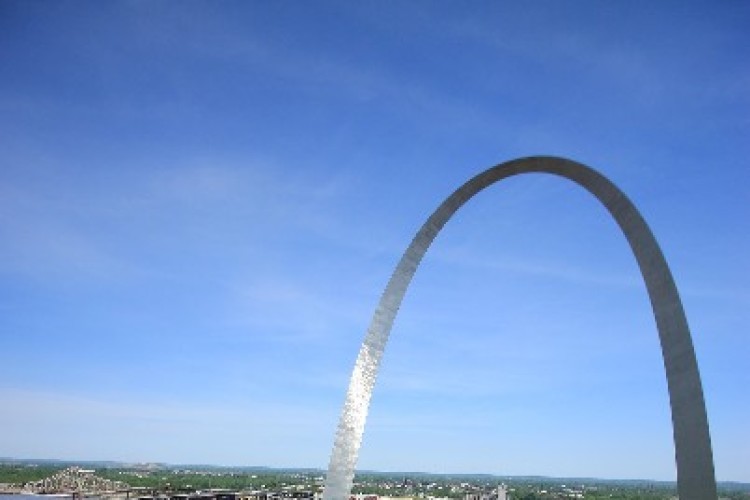 In the final stage of the regeneration project, exhibition designer Haley Sharpe Design led the creation of the interiors of a new museum at the base of the monument. The exhibits describe the westward expansion of the United States with a focus on St. Louis' role in this era of the country's history. Interactive galleries guide visitors through time, from the mid-1600s to the present.
The new visitor centre and museum will open in July at the refurbished and re-landscaped Gateway Arch National Park, marking the completion of a nearly-£275m regeneration project.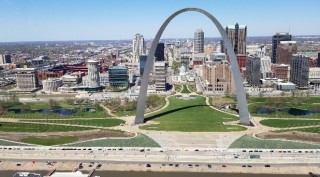 The project has already brought renewed investment estimated at around £1.45bn to the immediate area around the arch, as well as attracting visitors to St Louis.

The arch was designed by Eero Saarinen in 1948. Landscape architect Michael Van Valkenburg Associates won a design competition to redevelop the entire area in a project funded through local business philanthropy, as well as the raising of public sector funds.
The design has brought about the creation of a new park over the highway, connecting the city to the arch, and the arch to the Mississippi River. As part of the project, St. Louis's central riverfront was raised to reduce flooding closures and provide biking and walking connections.
Eric Moraczewski, executive director of the Gateway Arch Park Foundation, said: "The Arch is iconic and beloved by St Louisans, however, day to day, it was increasingly less attractive to visitors. People began to gather and use the park almost as soon as the landscaping work was completed, and we are seeing local businesses and leisure operators start to thrive from the increased volume of visitors. By linking the Arch to the city and to the river in a way that is sustainable and accessible, this new project marks a new phase in the development of St. Louis as a great place for everyone."
Got a story? Email news@theconstructionindex.co.uk