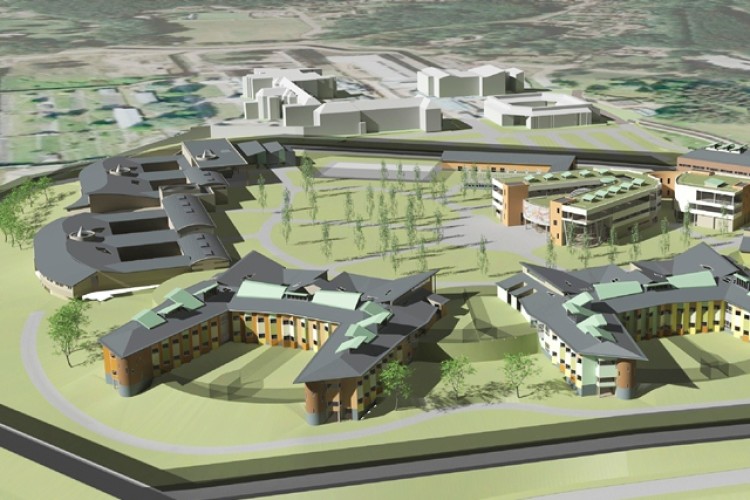 Built in 1863, Broadmoor Hospital for the Criminally Insane, as it used to be called, has housed some of Britain's most notorious prisoners, including Moors murderer Ian Brady and Yorkshire ripper Peter Sutcliffe. It is one of three high security hospitals in England.
The redevelopment and planning application, led by Oxford Architects, includes 16 wards - 10 new and six existing - providing accommodation for 210 patients within a new secure environment. The redevelopment will also include a new entrance building, a central facilities building, a replacement energy centre, new gardens, recreation areas and extensive landscaping.
Planning permission is subject to the completion of a Section 106 (planning gain) agreement.
LDA Design led the environmental impact assessment and landscape design work for the redevelopment.
Oxford Architects partner Peter Norman said: "Our design for the construction of the new hospital will greatly enhance Broadmoor Hospital's facilities, resulting in modern wards that will be easier to both maintain and manage. The specific design for these buildings will enable the trust to continue its nationally significant work in patient care, whilst managing its resources much more efficiently and effectively."
Construction of the new building in the high security facility is expected to start in the autumn of 2013 and the new hospital is expected to start taking in patients in late 2016.
Got a story? Email news@theconstructionindex.co.uk