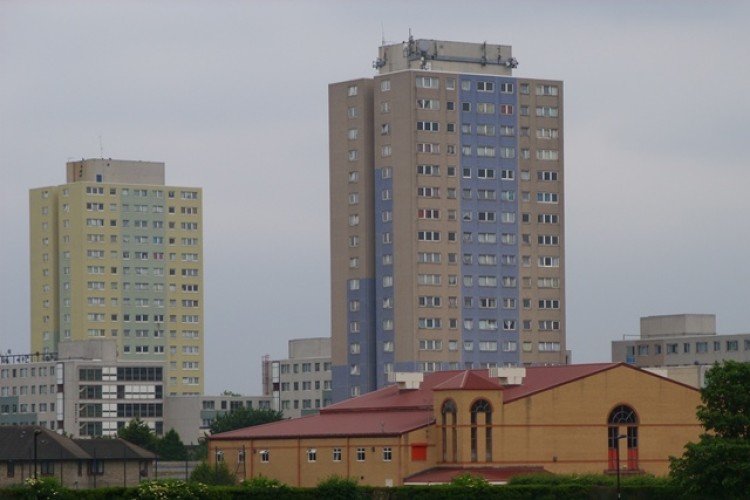 Eleven buildings on the estate have failed structural tests but two – six-storey Tangmere House and 18-storey Northolt – are deemed beyond economic repair.
The recommendation to demolish and replace will be put to councillors next week.
The buildings have the same large-panel system used on Ronan Point, which collapsed in 1968 after a gas explosion. Some Broadwater Farm blocks have piped gas too although it is being replaced with a district heating system, which is scheduled be in place by May 2019.
Northolt does not have piped gas but both it and Tangmere House have been identified as liable to collapse in the event of a vehicle driving into the block, or from an explosion from bottled gas or a faulty oxygen cylinder.
Although another tower block, Kenley, looks very similar to Northolt, it is of a different construction and passed the required tests.

"Neither Tangmere nor Northolt can remain occupied long-term as they are in their current structural state," the London Borough of Haringey said in a report into the problems. "The presence of piped gas in Tangmere continues to pose a health and safety risk to residents. Tangmere failed structural tests, which means there is a risk of progressive collapse from an explosion caused by piped gas or from an explosion from a lower impact event such as a vehicle strike or bottled gas explosion."
In a public statement, the council said: "Letters have been delivered to residents explaining recommended measures for specific blocks, including a consultation with Northolt and Tangmere residents on the future of their blocks following structural reports.
"It is also recommended that Tangmere residents will need to be found new homes while the future of their block is decided. Cabinet will make a decision on these recommendations next week (Tuesday 26 June)."
Cllr Emina Ibrahim, cabinet member for housing and estate renewal, said: "Throughout all the work that has been done on the estate in recent months, Homes for Haringey and the council have engaged with residents and the residents' association to ensure that everybody understands the steps that have been taken, and we will ensure that those conversations continue. A decision on the long-term future of these blocks will only be taken following proper consultation with residents."
Got a story? Email news@theconstructionindex.co.uk