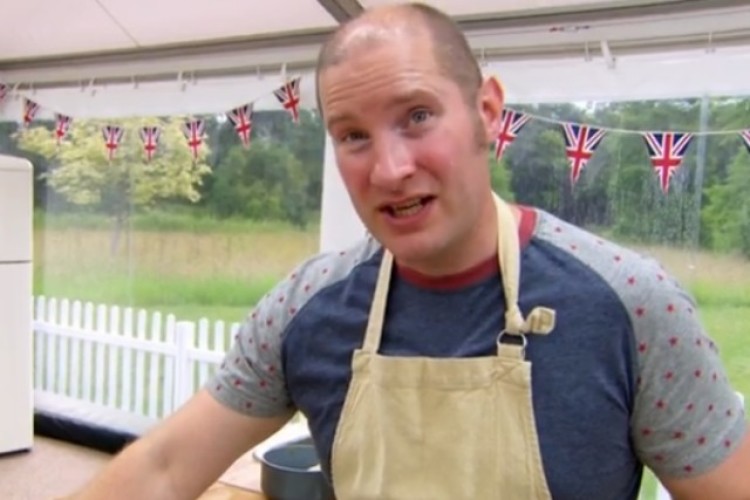 Master builder Richard Burr was defeated in his quest to be crowned champion baker on BBC Television's baking competition, The Great British Bake-Off.
He reached the final at a canter, having been chosen 'star baker' by the judges in five of the previous nine rounds.
Judge Mary Berry said of Richard after the semi-final: "You can hardly believe those builder's hands have produced such delicate results."
But when it came to the final, his fancy breadkfast buns got stuck together, to the horror of judge Paul Hollywood, and from there forward his golden touch deserted him.
He had been the bookmakers' favourite to win the final, which aired last night (8th October 2014) and also carried the hopes of the construction industry upon his shoulders. Our industry's other representative, luxuriantly bearded construction engineer Iain Watters basically eliminated himself in an early round after throwing his rather messy Baked Alaska in the bin and storming out. A rival contestant was shown taking his creation out of the freezer without his knowledge, an incident that was soon dubbed bin-gate by some newspapers and freezer-gate by others.
Richard Burr got plenty of newspaper attention too. Despite maintaining a seemingly permanently optimistic outlook on life, and with his trademark pencil behind his ear at all times, he was built up to be knocked down. There were suggestions in the press that he couldn't be considered a real builder, or a 'baking brickie', because he had a university degree and thus was a bit white collar. The Daily Mail, inevitably, led the snide sniping.


It was left to Brian Berry (sadly no relation to Mary), chief executive of the Federation of Master Builders, to come out and confirm Richard's credentials. His family firm, RH & PR Burr, which he runs with his father in north London, is an FMB member.
Brian Berry said: "The FMB is extremely proud that our member Richard Burr is challenging stereotypes about builders. Today's modern builders are often multi-talented as demonstrated by Richard's brilliant performance on The Great British Bake-Off."
Berry continued: "Unfortunately many people have a negative impression of what constitutes a builder. The reality is that many builders are highly qualified, hail from a variety of backgrounds, and carry out a range of complex and difficult projects. We need to rethink the stereotypical image of 'mud and boots' in the building industry and think instead of building professionals such as Richard Burr."
In the end the show was won by Nancy Birtwhistle from Lincolnshire (seen with Richard, below).
By the way, The Construction Index sincerely apologises to Richard for the possibly demeaning nature of our headline at the top of this page, but we just couldn't resist. We were rooting for you all the way.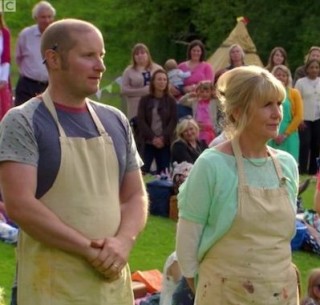 Got a story? Email news@theconstructionindex.co.uk