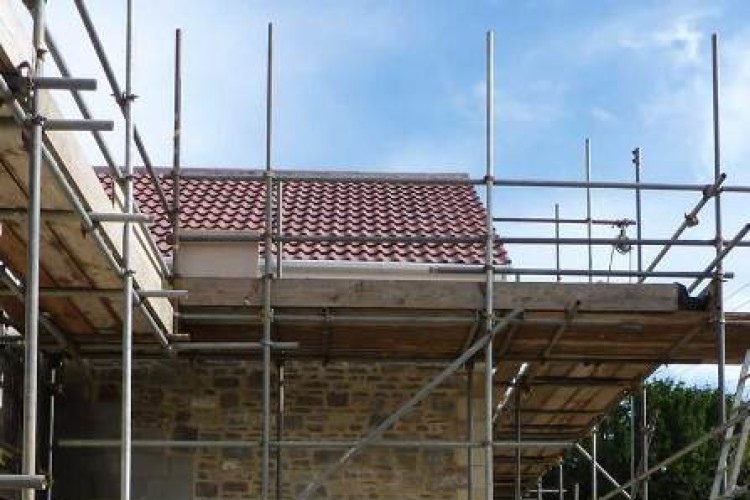 He was not wearing a hard hat, but the Health & Safety Executive (HSE) judged that the lack of brick guards on the scaffolding was the greater offence.
North Somerset Magistrates' Court heard that Paul Hinton of Bristol had been hired by Elegance Building Contractors Ltd to work at a domestic property on 6 September 2010. Work included raising the roof level and cladding part of the property with feature stonework.
Mr Hinton was airlifted to hospital by air ambulance and was off work for nine months.
The company used subcontractors for the work but failed to ensure brick guards were installed on the scaffolding to stop materials falling off.
Speaking after the case, HSE inspector Mark Renouf said: "This tragic incident could easily have been avoided if the brick guards or similar had been fitted to the scaffold.
"Mr Hinton has suffered major injuries and the incident could very well have led to a fatality. The use of hard hats was not common on this site however the greater failing is not stopping materials from falling in the first place.
"Building companies must learn from this case and make sure basic safety precautions are observed on sites."
Elegance Building Contractors Ltd, of Princess Victoria Street, Bristol, pleaded guilty to a breach of Regulation 10 (1) of the Work at Height Regulations 2005 and was fined £6,000 and ordered to pay costs of £4,733 at the 23 September hearing.
Got a story? Email news@theconstructionindex.co.uk