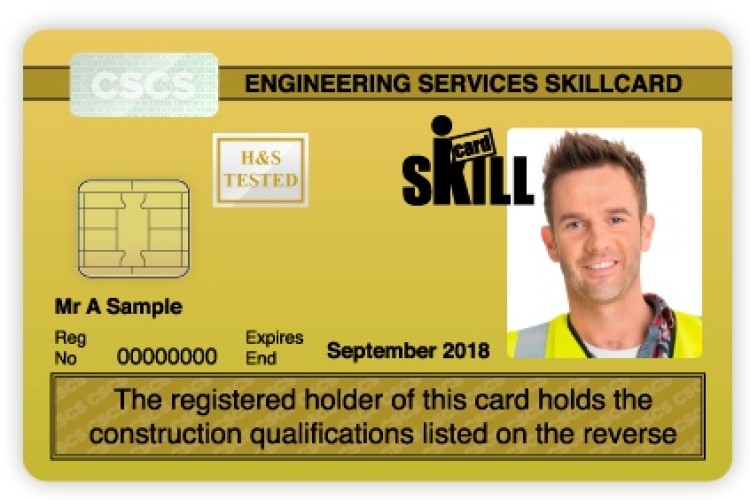 Managers of the engineering services SKILLcard scheme were alerted to the fact that a number of people working in the thermal insulation industry had managed to secure heating and ventilating (H&V) installer cards to gain access to construction sites.
As a result, site managers were in danger of being duped into allowing workers without the right qualifications onto their projects.
SKILLcard and the Thermal Insulation Contractors Association (TICA) have now removed scope for abuse and confusion, they say.
The SKILLcard and TICA programmes are both affiliated to the Construction Skills Certification Scheme (CSCS) that help clients check whether workers have the right qualifications and suitable health & safety training. For thermal insulators, this means holding qualifications that lead to competency as defined by the Sector Skills Council (SSC).
More than 60,000 people working in the heating, ventilating, air conditioning and refrigeration industry hold an engineering services SKILLcard, which also covers building engineering services supervisors and managers.
The TICA skill card competence is different to the SKILLcard scheme but, as things stood, thermal insulation operatives were able secure an engineering services card on completing an NVQ Level 2 course as a standalone qualification, getting on site through the back door.
This was described as "a blatant abuse of the competence system" by Rachel Davidson, director of certification schemes at the Building Engineering Services Association (BESA), which manages SKILLcard.

"As soon as we were alerted, we closed this loophole in line with our responsibility to uphold professional standards and provide quality assurance to construction clients."
She said it was clear this loophole was being exploited knowingly because the applicants felt they would not immediately qualify for a TICA skill card.
"This does not mean the H&V Installer card requires lower standards.  Rather, it is applied to an entirely different occupational skillset that is not appropriate for thermal insulators," she said. "The route to qualification is different and allows the candidate to apply directly on receiving their NVQ whereas the TICA card requires an additional technical certificate or competency assessment of those technical skills."
SKILLcard is now rejecting these applications and is directing applicants to the TICA scheme.  It is also auditing its database to ensure no other H&V Installer SKILLcards have been issued on this basis. Any that are uncovered will be withdrawn, it said.
"While this has been an unsettling episode, it has served to demonstrate how CSCS partner organisations work together to uphold professional standards for the benefit of clients and every other skilled trades person who has taken the trouble to apply for their competence card in the right way," added Ms Davidson.
"We have been aware for some time that some insulators were applying outside of the TICA skill card to gain access to construction sites," said TICA chief executive Marion Marsland. "We have made a commitment, as part of the wider Construction Leadership Council mandate, to ensure all operatives within our industry are qualified and competent to a transparent and consistent set of standards. We will continue to work to that end, and believe that open communication with other partner schemes, including the Engineering Services SKILLcard, is of huge benefit to the whole sector."
CSCS chief executive Graham Wren said cardholders should hold the right card for the specific job they do onsite. "This helps site managers by ensuring that workers only undertake work they are qualified to do. It is great to see our partner card schemes TICA and BESA working towards this goal," he said.
Got a story? Email news@theconstructionindex.co.uk