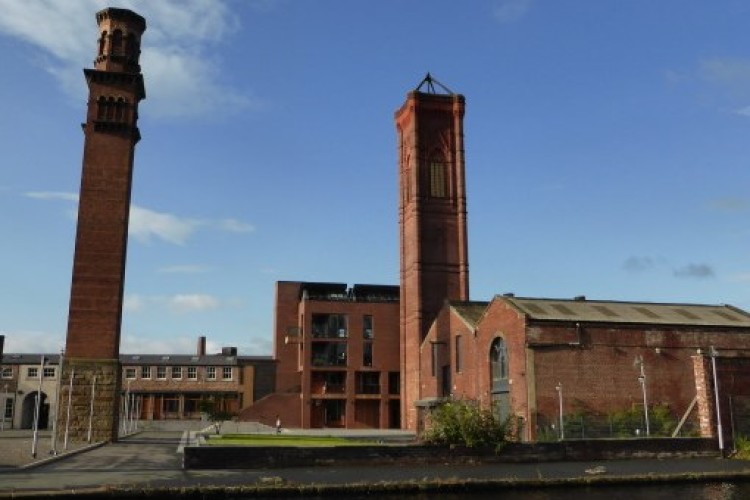 The work will bring a cinema and a microbrewery to Holbeck Urban Village.
The Engine House is central to the Tower Works site, one of five listed structures remaining from a factory complex which produced steel pins, and took its name from three Italianate Towers which provided filtration systems for the works.
Built in 1899 to a design by William Bakewell, the Engine House complex housed the site's engine and boiler, and retains historic features such as a partial mosaic floor, glazed white Burmantofts brickwork walls and a series of 10 plaques displaying portraits of notable Victorian industrialists, including Tower Works owner and philanthropist Thomas Harding himself.
Carillion's proposal converts the historic building into a restaurant and microbrewery bar on the ground floor level and a small cinema on the upper floor. The Engine House fronts onto the Tower Works master-plan's new public piazza.

Carillion was announced as preferred bidder for the overall £80m Tower Works site by the Homes & Communities Agency in March 2015. The Engine House designs will form part of the master-plan for the wider site, set to be submitted for planning approval in the summer.
Carillion development director Gareth Jackson said: "We are really pleased to have secured this element of the Tower Works site, which is under the current ownership of Leeds City Council. Our team are in the process of developing a thoughtful and high-quality bar and restaurant offer which takes its cues from Holbeck and its emerging community and this announcement means we can begin conversations with independent cinema operators in earnest over the summer. This building is central to our proposals and we are looking forward to working closely with Leeds City Council to breathe new life into this unique and important building."
Tower Works image above is Copyright John Lord licensed under Creative Commons for commercial use.
Got a story? Email news@theconstructionindex.co.uk