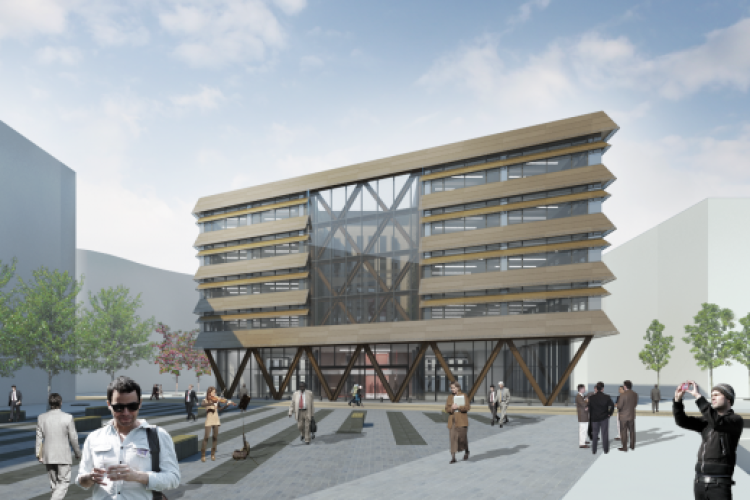 The site has stood empty for 17 years but is now part of a city-wide regeneration programme being undertaken by Siglion, a joint venture between Sunderland City Council, Igloo Regeneration and Carillion set up in 2014.
The Vaux site is the first of five areas of the city to be developed in Siglion's 20-year, £100m regeneration scheme. Other sites are at Seaburn, Chapel Garth, Numbers Garth and Farringdon Row.
The first building is a 60,000 sq ft office block that will be the first speculative office development to be built in Sunderland for some years. It has been designed by architect Fielden Clegg Bradley.
Siglion chief executive John Seager said: "We are excited to be finally beginning our work to breathe new life into the Vaux site, which has been empty for almost 17 years since the brewery closed.

"This is such a focal point for Sunderland and its position at the entrance to the city centre is hugely important to how people coming into Sunderland perceive the city. The first phase will create a superb office development, providing the city with some of the best quality working space to be found anywhere in the northeast.
"This truly is a flagship development for the city, which will bring employment and money into Sunderland's economy, both during the construction phase and in the longer term."
Sunderland City Council also last month granted outline planning permission for Siglion's masterplan for the 5.5-hectare Vaux site, which provides a vision for shops, cafes and restaurants with public spaces providing views of the River Wear and Sunderland's bridges.
Got a story? Email news@theconstructionindex.co.uk