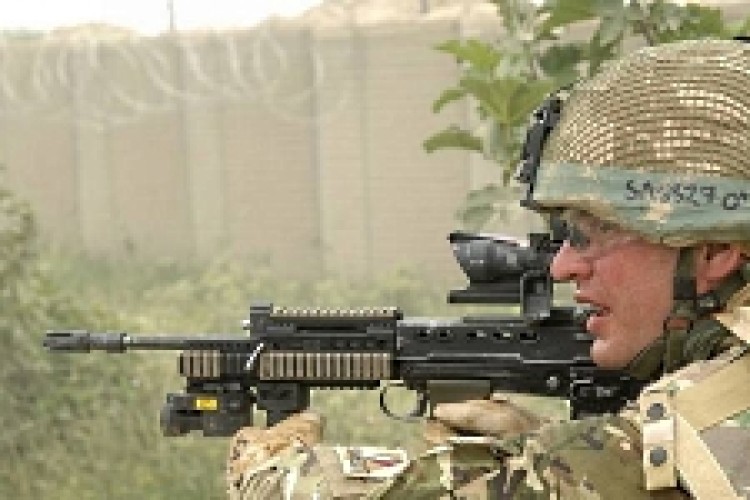 The DIO has today awarded contracts valued at £1.1bn for the Next Generation Estate Contracts (NGEC) National Housing Prime, National Training Estate Prime and Scotland and Northern Ireland Prime Contracts.
The National Housing Prime contract (NHP), valued at £626m has gone to CarillionAmey (Housing Prime) Ltd
The Scotland and Northern Ireland Prime contract, valued at £152m, has gone to CarillionAmey Ltd.
The National Training Estate Prime contract (NTEP), valued at £322m, has been awarded to Landmarc Support Services, which is a subsidiary of Interserve.
The three contracts run for five years, with the option to extend by up to an additional five years – potentially doubling the value of the contracts to the companies involved.
The contracts provide planned and reactive maintenance including grounds maintenance and have capability to deliver additional professional services, low value capital works and capital projects up to a value of £3.93m. The DIO said that the contracts ensure that Ministry of Defence sites "continue to be kept safe, legal and operational at all times".


Three further Regional Prime contracts for the Central, Southeast and Southwest of England are set to be awarded in June 2014.
DIO head of future procurement Matt Foley said: "Over the last 10 years, DIO has rationalised our contracting arrangements from over 250 to six manageable NGEC Prime contracts in 2014.
"These are designed to deliver value for money for Defence and the taxpayer through a coherent set of firm priced contracts, which further improves financial stability. I look forward to working closely with our new Prime contractors and I am confident that the companies selected will meet the high standards required on the Defence estate."
Under the National Housing Prime contract CarillionAmey will provide a range of hard facilities management services, including routine maintenance, occupancy management, furniture installation, energy efficiency services, statutory inspections and improvements for more than 49,000 military homes throughout the UK. This enlarged contract replaces the contract currently held by the JV under which it delivers similar services for military houses in England and Wales.
The Scotland and Northern Ireland contract covers 30 sites including RAF Lossiemouth, RAF Leuchars, Kinloss Barracks, HMS Caledonia and Kentigern House in Scotland, and Aldergrove Airfield, Thiepval Barracks and Kinnegar Logistics Base in Northern Ireland, together with the provision of new buildings. Hard facilities management services will include planned and reactive building fabric and mechanical and electrical engineering maintenance, together with utility efficiency services.
Landmarc will continue to manage military training facilities across the MoD's 190,000 hectare UK training estate, a position it has held since 2003. The new contract also incorporates more than 30 extra sites including the specialist electronic warfare range at RAF Spadeadam, the air weapons ranges and training facilities at Bovington and Lulworth, as well as Ballykinler and Magilligan in Northern Ireland. Its responsibilities cover everything from booking rooms for training events, and arranging tea and biscuits, to environmental stewardship of conservation areas.
Got a story? Email news@theconstructionindex.co.uk