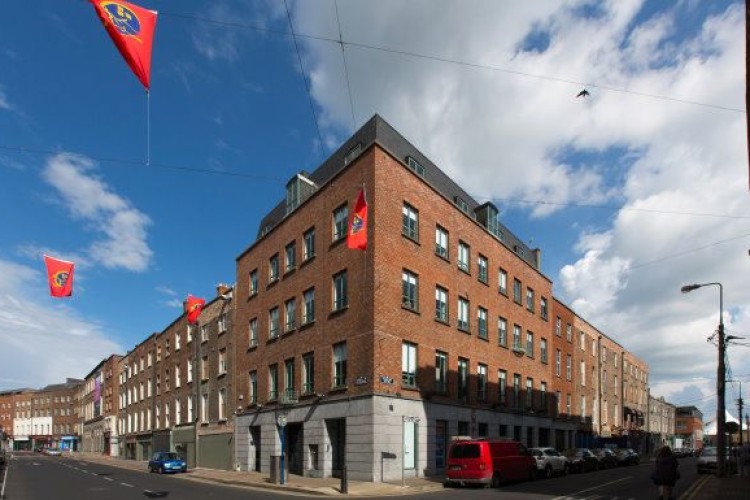 The scheme is expected to be Ireland's biggest city centre real estate project outside of Dublin over the next 10 years. Limerick City & County Council invitation for expressions of interest in the €80-€100m strategic Opera Centre site has triggered the go ahead for the development, which is a key element of a plan to create a new economic hub for the city centre.
The process of selecting a joint venture partner will take a number of months and will be followed by planning, with construction expected to begin in 2017.
The 2.8 hectare site will provide for a mix of office, educational, retail and residential uses over a five year period, starting over the next 18 months. The re-developed 50,000m2 area will be home to 3,000 jobs with a further 300 employed in the construction stage.
The project is intended to be a breakthrough development for Limerick, revitalising the city centre area and becoming a major impetus for growth.

The University of Limerick (UL) along with partners in the Shannon Consortium Limerick Institute of Technology (LIT) and Mary Immaculate College have committed to providing accommodation and additional facilities for over 350 students as part of the new development.
Announcing the move, chief executive of Limerick City and County Council Conn Murray said that it will be "transformational for the city". "At a wider level the Limerick 2030 economic plan is putting Limerick on the map as a vibrant, competitive and creative European city and the Opera Centre development will be the key to unlocking much of its potential," he said. "It will transform a key area of the city centre and act as a catalyst for other investment in Limerick becoming a commercial, cultural and social hub. The city's economic renewal as envisaged in Limerick 2030 is already happening at pace with 5000 jobs alone in the city centre planned across seven strategic sites, but the Opera Centre development will be the most significant accelerant of all."
The project is already underpinned by a government commitment to re-locate the offices of the Revenue Commissioners from existing accommodation at Sarsfield House to a new office development on the site that will house up to 900 staff.
Got a story? Email news@theconstructionindex.co.uk