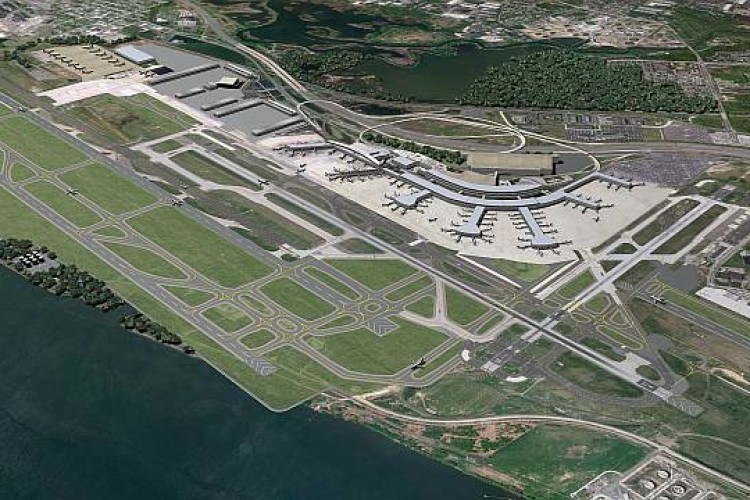 The Global Program Partners joint venture is providing programme management services for what is said to be the largest and one of the most complex aviation programmes in the USA.
The JV is made up of CH2M Hill, Delon Hampton & Associates and CMTS.
The Global Program Partners joint venture brings the expertise and experience necessary in managing the project office for the CEP, said Rina Cutler, deputy mayor, transportation and utilities. "We are pleased to have them on board for the CEP, which is vital to our Airport and the Philadelphia region both in terms of economic viability and jobs growth. Having a project management office in place is the next big step in the CEP process."

CH2M Hill's international division president Jacque Rast, serving in the executive role of principle-in-charge for Global Program Partners, said that the CEP will be the city's largest economic development effort in a generation, creating tens of thousands of jobs for Philadelphia area residents. He added that it will also have a transformative effect throughout this great region, creating a modern domestic and international gateway. "The Global Program Partners team is committed to seeing that the project's twin priorities—the physical transformation of the airport into a world-class facility, and the economic advancement of the local workforce—are realised. We are honored to help the City of Philadelphia deliver on these commitments."
The CEP is anticipated to take 12 to 15 years to complete, and includes the following major infrastructure improvements:
construction of one new runway and the extension of two existing runways with associated taxiway and navigational aids improvements
reconfiguration, upgrade and expansion of the existing terminal complex in its existing location
construction of an automated people mover to transport people between terminals and parking facilities
construction of a new centralised ground transportation center, consolidated rental car facilities and associated parking facilities
construction of new airport support facilities, including aircraft rescue and firefighting, new corporate hangars and relocation of the Federal Aviation Administration's air traffic control tower.
The CEP is the country's largest and most technically complex airport modernisation initiative, said CH2M Hill's program manager Jhan Schmitz. "Workforce development needs will be a main focus for us considering the complexity of this project, with almost every part of the airport being impacted in some way during the life of the programme. One of our first tasks will be to develop a jobs plan to ensure an appropriate workforce is available in line with the programme schedule and needs."
Got a story? Email news@theconstructionindex.co.uk