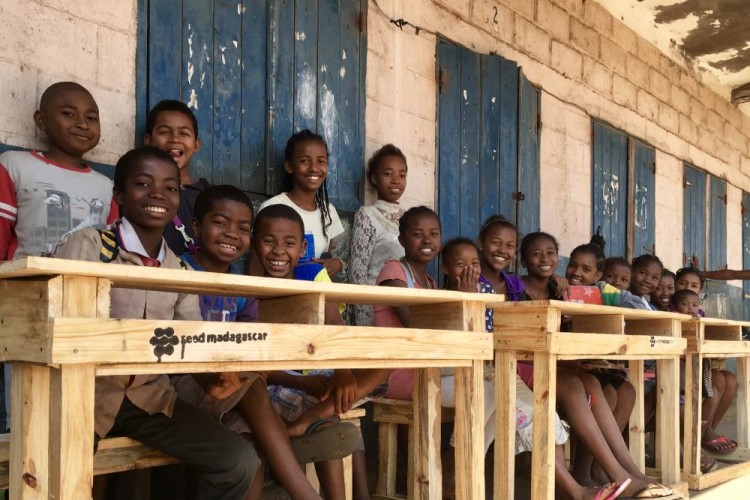 SEED Madagascar has been helping both the people and wildlife of the African nation for nearly 20 years but needs help. As part of its work, the charity regularly helps build schools, wells and toilet facilities.  
Its latest project, which is set to begin in January 2019, will be SEED Madagascar's largest building yet. Whilst very modest by British standards, the three-classroom school it is looking to build will provide an extra 150 places in a region where almost 50% of children currently don't go to school, often because there are no available or accessible places. Alongside the actual building, the project will also provide all the necessary furniture for the school and will be accompanied by male and female toilets, a rarity in the country, which will help with sanitation levels for the pupils.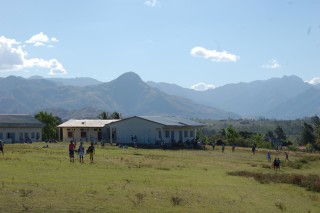 To ensure the project is successful the charity need to raise approximately £70,000 and is in urgent need of volunteers with building and construction experience.
If this sounds like you, you can make a huge difference to the lives of the people of Madagascar through this kind of project, said Ross Chamberlain, director of Blueprint Construction & Development. "I'm an electrician and general builder as well as SEED trustee," he said. "Having worked with SEED Madagascar on a number of water, sanitation and building projects, I have first-hand experience of how much difference those with building skills can make in the country. I swapped knowledge with local tradesmen who taught me about their building materials and methods. It was a fascinating and supremely rewarding experience. Whether you can spare a couple of weeks, fund someone's trip or simply make a donation, this is an incredible cause to get behind."

Of course it's not 'all work and no play', points out the charity. Whilst helping in Madagascar there's plenty of opportunity to enjoy the experiences and landscapes the island has to offer, from some of the world's most stunning beaches, coral reefs and jungles to meeting friendly locals and learning about their culture. And then of course there's the lemurs.  "If people are looking for something exceptionally exciting to do in their time off there is no more charismatic country to visit in the world – from the beautiful isolated beaches and world famous lemurs to charming coastal towns and friendly locals there are few places on Earth that can rival the fascination and adventure found in Madagascar," said SEED Madagascar managing director Mark Jacobs.
If you work in the industry and feel you have something to offer, whether you're an individual with relevant skills, a company director who may be able to fund a placement or would simply like to make a donation please contact SEED Madagascar on 020 8960 6629 / info@seedmadagascar.org
There are costs associated with the placements, including flights, but many volunteers cover these through fundraising.
As the charity points out, Madagascar often makes headlines for its wildlife, famed for its diversity of animal species and in particular its lemurs, but the African island is also home to some of the poorest people on the planet. Some 92% of the population live below the poverty line of US$2 a day and as many as four in 10 children in rural areas die before the age of five from easily preventable diseases such as diarrhoea.
Got a story? Email news@theconstructionindex.co.uk