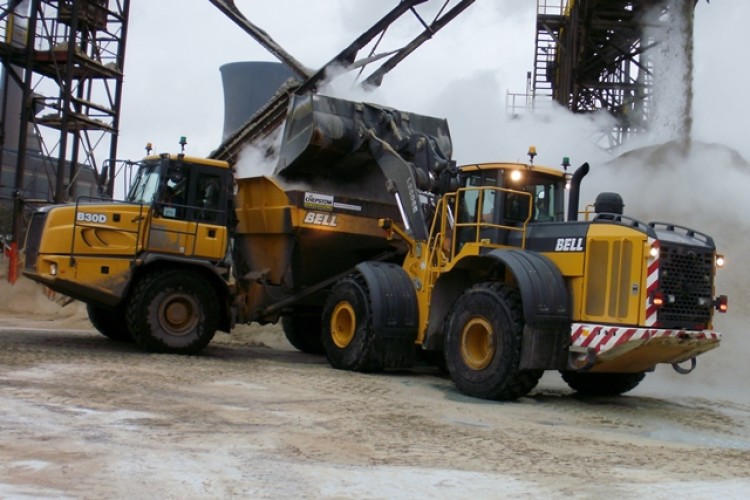 Based in Caldicott, North Wales, Chepstow Plant has been buying Bell machines for 10 years, and the latest investment in ADTs represents a mix of fleet expansion and replacement models.
The 11 new machines range from 25 to 40 tonnes.  Chepstow has taken delivery of four B25Ds, three B30Ds, two B35Ds and two B40Ds. Most will be assigned to long-term contracts ranging from sand and gravel extraction, through to clay mill and open cast projects.
One of the key drivers behind Chepstow's continued usage of Bell Equipment is Fleetmatic, the in-built fleet management technology in all Bell machines.  Chepstow Plant was one of the first UK users of Bell's Fleetmatic system.
"We have a high dependency on Fleetmatic in terms of weight-load information – ensuring our operators don't overload the machines – and also in terms of confirming their exceptional fuel economy," said managing director John Corcoran.  "Over many years, we have amassed a wealth of data, which gives our customers and ourselves the peace of mind that our Bell ADTs are performing."
Got a story? Email news@theconstructionindex.co.uk