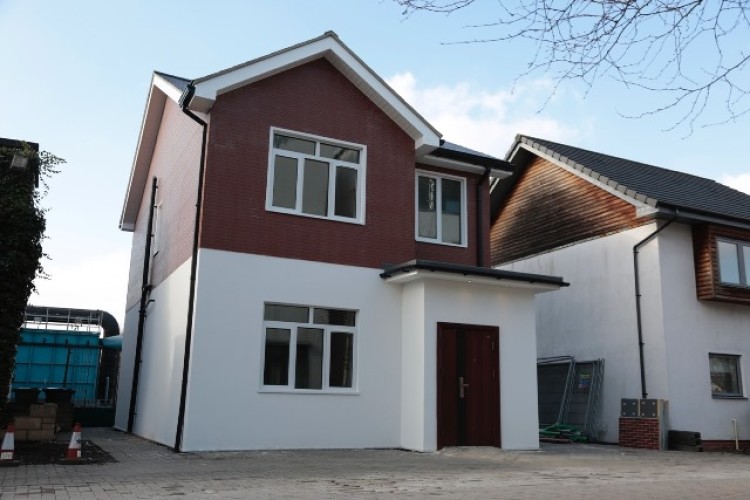 The steel-framed house was made by Shanghai Steel Fashion Corporation, who sent a team to Watford to construct the building – a process that took just 40 days.
The kits are priced at £1,000 per square metre.
The Chinese manufacturer is represented in the UK by solicitor Richard Beresford, who co-founded law firm McCarthy Denning in 2013. He registered Trillium Homes Construction LP on 21st February 2018.
The Companies House filing shows that Trillium Homes Construction LP has four equal partners: Richard Beresford, Haitham Sabrah, Admiral Trading Company Ltd and Cygnet Construction Ltd.
Although its registered address is "c/o BRE, Bucknalls Lane, Bricket Wood, Watford", the BRE said that it has no stake in Trillium nor any form of ongoing revenue sharing. It is, however, enthusiastically supporting the Chinese flat-pack initiative.
John O'Brien, BRE associate director for construction innovation, said: "The new prototype at the Innovation Park will serve as a fantastic resource to tackling the housing crisis. Trillium is streamlining and simplifying the build process to something which is easy and takes minimal skill to put it together. The company hopes to eventually reduce the product's build time to the point where ten homes can be constructed in five weeks. In a country which still has a deficit of housing supply, products like this will help boost the market and help the government achieve its target of one million homes built by 2020."
A BRE spokesperson later put a more temperate perspective on the project, saying: "The Trillium house will be some way away from meeting the requirements of the UK market and this disruptive idea may end up making its way into the market or not."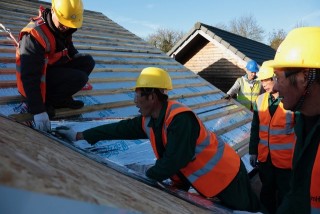 The prototype at the Innovation Park is a three-bedroom, two-storey home measuring 125m2, which was completed within 40 days and at a build cost 40% cheaper than traditionally constructed houses. Trillium Homes' prefabricated houses are based on advanced light gauge steel frame technology, and the main parts of the building are manufactured in China. The foundation work and assembly of the property is carried out on-site by Trillium's own team of technicians from China.
BRE has conducted an airtightness test on the prototype and other planned tests include SAP modelling.
Trillium homes can be designed with one to three floors, while the apartment blocks they create can be up to six floors, with five apartments per floor. The units are certified fireproof and meet UK insulation standards, with wall and roof systems made up of all-weather materials. The only element of the homes that are not prefabricated are the roof tiles, which can be customised to fit their surrounding environment.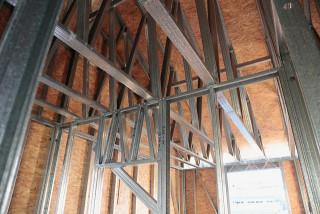 Got a story? Email news@theconstructionindex.co.uk