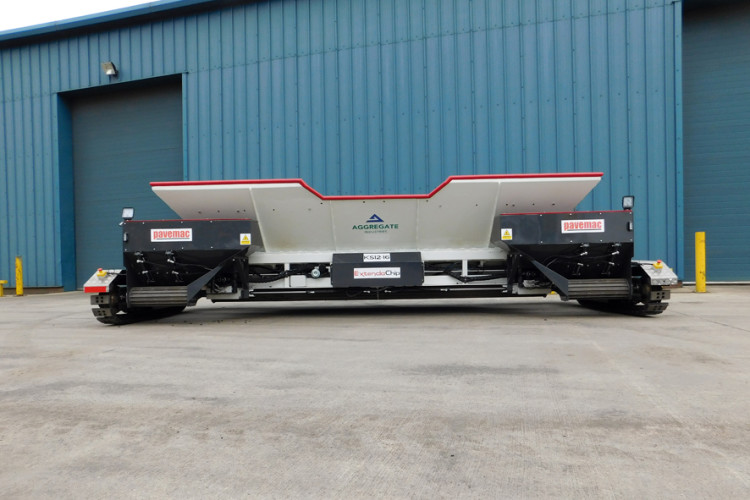 One of the most frequent causes of injury on construction sites is being struck by a moving vehicle. That's not too surprising, when you consider that most construction sites are busy, noisy environments where a lapse in safety management can result in a speeding dumper, a slewing excavator bucket or a manoeuvring loading shovel catching a hapless worker unaware.
But you probably wouldn't expect a slow-moving chip-spreader, deliberately making its way along a clearly-defined road surface, to be a major threat to any pedestrians in its path. But you'd be wrong.
"There have always been issues with these machines running away unexpectedly," says Craig Flowers, national plant and transport manager with aggregates producer and contractor Aggregate Industries.
The fact that operatives are required to work in close proximity to the moving machine – for example to calibrate the feed and adjust the gates – means that they are exposed to risk, especially so if the machine has faulty brakes.
There are other risks arising from the operative's close interaction with the working machine, including entrapment. In 2012 an operative working on a road project in Hatfield had his arm amputated after it became caught in a spreader's feed auger.
The high number of accidents and near-misses has generated increasing concern in the sector and led to the aggregates trade body, the Mineral Products Association, issuing a safe working code of practice for chip-spreaders.
In June 2016 a worker was injured by one of Aggregate Industries' own chip-spreaders which ran over him, breaking his ankle.
Flowers says that this incident was the last straw for Aggregate Industries. It appeared that it wasn't unsafe behaviour causing the accidents so much as the equipment itself and the way it was designed to be operated.
Chip-spreaders, such as the ubiquitous Bristowes CE95 design, are used to spread pre-coated aggregate chips on hot-rolled asphalt (HRA) surfaces. And their use is increasing as HRA enjoys a resurgence, says Flowers.
"HRA is very durable but it fell out of favour in the early 2000s as stone-mastic asphalt (SMA) which is quicker and easier to lay, became more popular. SMA hasn't lived up to durability expectations and now HRA is coming back into favour," he explains.
One of the problems with traditional chip-spreaders is that they can only cover a carriageway of a given width. On projects where pavement surfaces vary in width, a separate spreader is required for each different section.
With demand for its fleet of nine CE95 spreaders increasing, Aggregate Industries decided to search for safer, more efficient machines. And when it found there were none, it decided to commission its own.
"We started to develop our own ideas in October 2016," says Flowers. "Initially we tried to upgrade an existing machine, but it was not a success, so we started again from scratch. What we ended up with is a totally different concept altogether."
Aggregate Industries approached its supply chain and finally agreed to finance development costs with Cambridgeshire-based equipment dealer Pavemac. The company also offered the services of its national maintenance manager, Ken Barrett, to Pavemac for the entire duration of the project.
"We basically went to them, gave them a specification and said 'this is what we want'," says Flowers. "Luckily Pavemac has a reputation for its 'can-do' attitude."
What Aggregate Industries wanted was a chip-spreader that could be controlled and calibrated entirely from the safety of the operator platform. A traditional spreader needs careful setting-up to spread the chippings evenly and within the required footprint.
This means manually adjusting traps and gates in the feed mechanism while the machine is actually running. "With existing machines, somebody needs to walk along with the machine, manually adjusting the gate," says Flowers. That usually entails walking backwards, directly in the path of the oncoming spreader.
The danger inherent in this operation is clear to see: if the operative trips, or the machine unexpectedly runs forward, injury is almost unavoidable.


With development costs covered (up to an agreed maximum) by Aggregate Industries, Pavemac began designing a spreader that would meet the new specification. The result is the KS12-16 Extendachip.
"It's a completely new machine, new from the ground up," says Flowers. The protected operator platform is equipped with a dashboard from which the machine can be calibrated automatically and in complete safety – no manual adjustments are necessary.
Instead of wheels, the Extendachip is mounted on tracks and powered by a Kubota diesel engine via a hydrostatic drive. This provides far greater control and, together with an automatic parking brake, eliminates the risk of the machine running away unexpectedly.
Another improvement is the new hopper design with a reduced load-out height. This gives the operator full 360o visibility and lowers the machine's centre of gravity, adding to overall stability.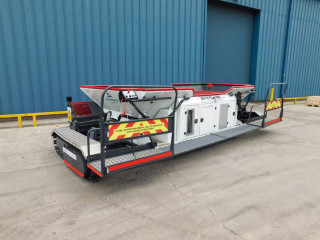 But the most revolutionary feature of the Extendachip is its unique ability to adjust its width from 12ft (3.7m) to 16ft (4.9m) with three pre-set widths in between.
This ability to adjust to different widths means that it is no longer necessary to deploy more than one spreader on a job – an improvement that not only reduces costs but also simplifies logistics, saves time and makes safety management easier and more reliable.
Productivity and efficiency are also much improved. Only three people are required to operate the machine, which has 2,700kg more hopper capacity than previous models. Basic telemetry also records idle time and hours worked.
The new machine is the result of 18 months of painstaking research and development, says Flowers. "We knew quite clearly what the safety problems were and what we needed to improve. But we had to be careful not to engineer-in more problems than we solved."
The design was finalised earlier this year and Pavemac unveiled the new KS12-16 Extendachip to an enthusiastic industry at the recent Hillhead Show in Derbyshire. "There was massive interest in the machine at Hillhead," says Flowers, who adds that, while it invested a "significant" sum in the development of the Extendachip, the machine is not exclusive to Aggregate Industries.
"There are at least 27 asphalt contractors now in negotiation with Pavemac, having seen the Extendachip at Hillhead," says Flowers.
This month the KS12-16 Extendachip is due to be trialled on the Hampshire Highways service contract. With the results collated and adjustments made, the extendable chipper will be available to the wider industry in later this year. Production is scheduled to commence in January 2019.
Paddy Murphy, managing director of contracting services at Aggregate Industries, says that the Extendachip proves that by sharing knowledge and expertise with its supply chain partners, the company has demonstrated that "extraordinary things" that can be achieved:
"We're incredibly proud to have successfully designed out the majority of the health and safety risks that are associated with chipper operations. The KS12-16 Extendachip has set the new benchmark in best practice and will no doubt significantly raise standards across the industry for years to come," he says.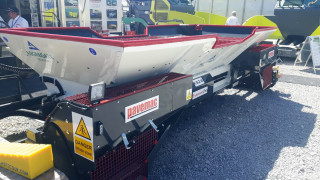 This article was first published in the September 2018 issue of The Construction Index magazine, which you can read for free at http://epublishing.theconstructionindex.co.uk/magazine/september2018/
UK readers can have their own copy of the magazine, in real paper, posted through their letterbox each month by taking out an annual subscription for just £50 a year. See www.theconstructionindex.co.uk/magazine for details.
Got a story? Email news@theconstructionindex.co.uk