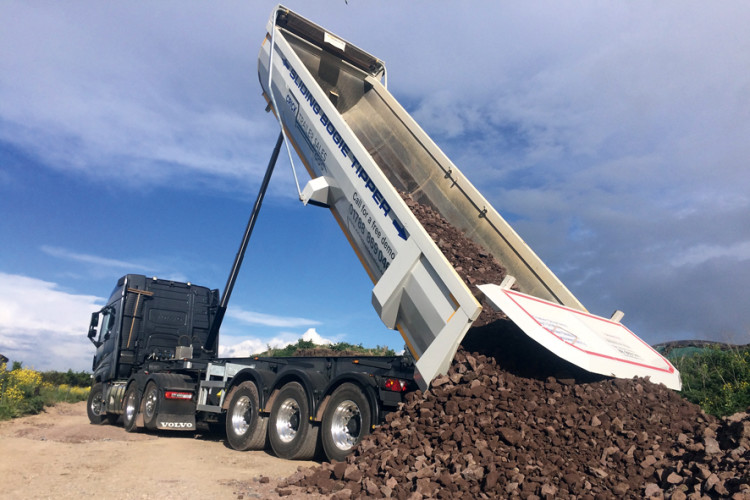 Britain's cities are among the most gridlocked in Europe. This is causing a big headache for the companies and vehicles trying to navigate deliveries through a problem to which they, in turn, are considered a contributing factor. According to the Inrix Global Traffic Scorecard, the UK is Europe's third most congested country; and the problem isn't just the traffic, but the effect it is having on air quality, too.
City logistics are evolving rapidly as a result, thrust into the limelight by an unprecedented boom in e-commerce that has pushed a strained urban infrastructure to a point of critical change. Combined with a growing population, the implications of more deliveries and faster fulfilment are quickly rising up the political agenda.
With logistics margins already squeezed by the e-commerce effect, the challenge for businesses across all industries is how best to approach the congested roads and rising emissions charges, while unlocking much-needed efficiency gains. Technology is playing a big role in sourcing the solutions, but the right equipment is also key.
A recent study for Transport for London (TfL) by consulting engineer WSP (see TCI September 2018, p7) concluded that using larger articulated lorries for deliveries to construction sites in the capital would cut pollution and traffic.
Bulk movement of construction materials in urban areas has traditionally been dominated by rigid HGVs, which are well regarded in the industry for their unloading advantages. But an articulated trailer's ability to carry more material on each trip can have an immediate effect on a business's profitability. The construction industry is already seeing a growth in the use of articulated HGVs as a result. With more capacity to carry larger loads and greater agility – with rear wheel steer – to manoeuvre tighter roads, articulated vehicles can reduce business costs, while helping to alleviate congestion, improve safety and cut emissions.
The recent TfL study calculated that using larger articulated lorries, instead of rigid trucks, for deliveries to construction sites in London could cut CO2 emissions by 32% and the number of construction lorries on the roads by up to 37%. The study also highlights the potential to reduce the cost per tonne for transport by 30% with the switch; articulated vehicles can carry more material than the rigid lorries generally used within construction today, but cost little more to operate.
Safety is, of course, the first priority when choosing construction equipment of any kind, and vehicle stability during unloading is of utmost importance. The received wisdom is that articulated tipping trailers lack the stability of a rigid vehicle, but WSP's study for TfL found that larger articulated vehicles are at no greater inherent risk of tipping. And according to specialist manufacturer Dennison Trailers, the problem of instability can be managed or avoided completely by using new designs of trailer.
Dennison claims that its latest sliding bogie tipper trailer is so designed that it offers greater stability than the vast majority of eight-wheel rigid trucks, but with a payload increased by up to 50%.


When tested by the Institute of Road Transport Engineers (IRTE) for tipping stability, the Dennison trailer remained planted on the ground on a side-slope of 8.5o with a load of 28.9 tonnes. With a larger diameter tipping hinge bar and trailer body length that is 30% shorter in the closed position than the average fixed artic tipper, the sliding bogie tipper trailer exceeded the requirement to obtain class A certification by 13%.
"Most eight-wheel rigid tippers will have tilt alarms that are set to 3.2o and have been known to fall at 6.5o," says Dennison Trailers' managing director James Dennison. He adds that his new sliding bogie trailer is designed with both pedestrian safety and operator welfare in mind: "All tipping functions can be operated from the driver's seat, from extending and shortening the bogie, to tipping, and operating the rear door function".
Dennison claims that, in its shortened position, the sliding bogie tipper trailer can out-manoeuvre an 8x4 rigid tipper in tight spaces, even getting to places that the 8x4 simply cannot. Because of the trailer's low unladen weight, its maximum payload is 29.5 tonnes, with a gross vehicle weight of 44 tonnes, subject to the unladen weight of the tractor unit.
"Compared with the 19.7 tonne payload of an 8x4 rigid tipper, the sliding tipper offers 9.8 tonnes more, saving time and money by reducing the number of trips needed to deliver materials," declares James Dennison. "Even those with restricted access can carry up to 10 tonnes more payload per journey than an eight-wheeler. On average, for what an 8x4 rigid tipper can achieve in 10 journeys, the sliding bogie tipping trailer will deliver in seven, which can also cut fuel consumption considerably."
Not surprisingly, Dennison is keen to put across the argument that articulated vehicles have the potential not only to match the safety and stability of the rigid trucks that deliver to construction sites, but actually exceed them. "With the added advantage of size for carrying greater loads, articulated lorries can also deliver essential cost savings and efficiencies required to remain competitive and meet increasing demand – while helping to alleviate the broader problem of increased congestion, and cutting CO2 emissions by up to 32%," says James Dennison.
"In cities, not only is this of benefit to other road users and residents, it's advantageous to the entire supply chain, negating the financial impact on businesses from idling vehicles or late deliveries," he adds.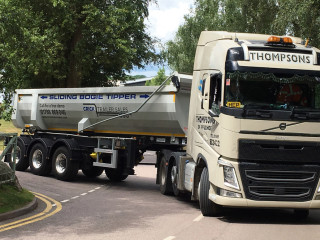 This article was first published in the November 2018 issue of The Construction Index magazine
UK readers can have their own copy of the magazine, in real paper, posted through their letterbox each month by taking out an annual subscription for just £50 a year. Click for details.
Got a story? Email news@theconstructionindex.co.uk