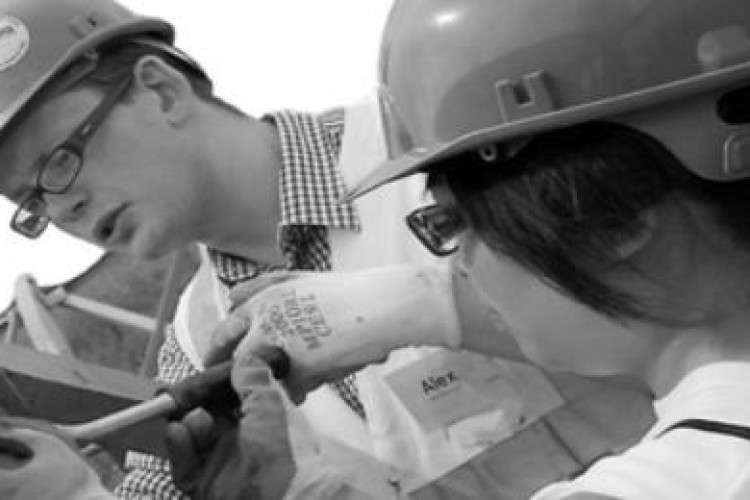 The annual training and development survey by the Civil Engineering Contractors Association (CECA) shows that its members employed 20% more new apprentices in 2012/13 than in the previous year.
This bucks a trend across the wider construction industry, where government figures show that apprenticeship starts fell by more than 4,000 last year.
The 89 companies that responded to the survey currently employ 556 apprentices, with approximately one apprentice for every 69 employees. Of these, 314 were recruited in the last year, up from 257 recruited in 2011/12.
There was also an increase in the number of companies recruiting graduates in the past year. In 2012 CECA members recruited 307 graduates, up from 285 in 2011.

There are, however, challenges still to be faced. CECA's most recent workload trends survey found that recruiting suitably qualified staff is among the UK's contractors' most pressing concerns. Training priorities that emerged from the survey include the need to impart commercial awareness, management skills, and behavioural safety procedures.
CECA director of external affairs Alasdair Reisner said: "As the industry emerges from the downturn it is good to see that CECA members are supporting new entrants to the industry. However, with the potential of significant boosts in output on the horizon, we must ensure that the industry is well placed to respond.
"For this reason we welcome the CITB's recent decision to provide additional support to the industry through its £15 million exceptional grant scheme, as well as increased funds for the 2013/14 grant scheme. This will allow companies to respond to demand, upskilling employees to meet the challenges of the future."
Got a story? Email news@theconstructionindex.co.uk