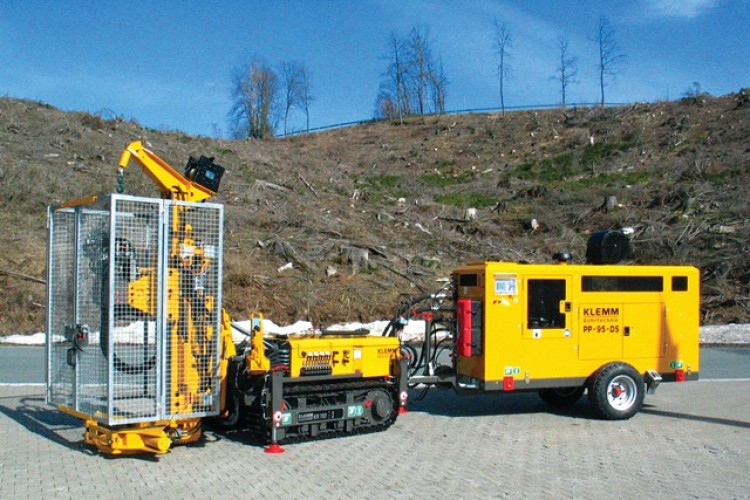 The project formed part of groundworks for a new build extension to existing student accommodation at Emmanuel College's Janus House. Continuous Flight Auger (CFA) piling was specified to prepare the ground but access at the site was extremely restricted. While Piling & Drilling has its own fleet of rigs, these could not operate at the maximum available height within the basement of Janus House. It therefore rented the Klemm rig for a week from Skelair International.
Piling & Drilling project manager Karl Connell explained: "Piling is an expanding area for us but it doesn't make commercial sense at this stage to have a wide range of machines in-house. Restricted access was the main challenge at Janus House and Skelair were able to provide a reliable and competitive rig in the Klemm 702-2.
"Our competition could not achieve the same operating heights as us with the Klemm 702-2 without removing slabs – which would have incurred an additional four weeks preparation time on-site and associated costs. This gave us a distinct advantage and helped us win the job."
With a floor to ceiling height of just 2.55m, the Klemm 702-2 was able to keep within this by operating at 2.5m. In spite of clay ground, the rig drilled 450mm diameter piles with ease and required no winch – further increasing flexibility within the working environment.  
Got a story? Email news@theconstructionindex.co.uk