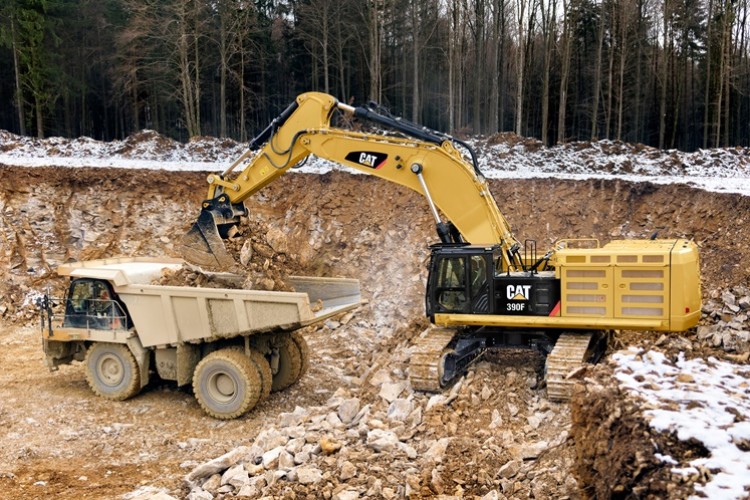 In the first half of 2018, the number of machines sold was 5% higher than in the first half of 2017, reaching more 16,000 units.
The value of these sales is not recorded but as larger machines saw sales growth, growth in market value may well have outstripped unit growth.
Crawler excavators over 10-tonne class, one of the most populous machines in UK construction, showed the strongest growth in Q2 at 11% up on Q2 2017.
Telehandlers and mini/midi excavators (below 10 tonnes) also continued to show growth at 10% and 3%, compared with the same quarter in 2017.
Sales of some of the lower volume equipment types show a mix of growth rates. Wheeled loaders and backhoe loaders showed growth in Q2, but demand for compaction rollers remains slow, with sales down on 2017 levels.
UK construction equipment sales traditionally peak in the second quarter of the year and tail off in the fourth. Total unit sales in 2017 was approximately 30,000 units.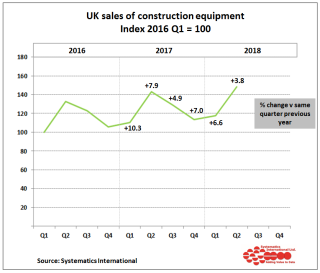 The construction equipment statistics exchange is managed by Systematics International Ltd in partnership with the Construction Equipment Association (CEA), the trade association for manufacturers in the UK.
Got a story? Email news@theconstructionindex.co.uk