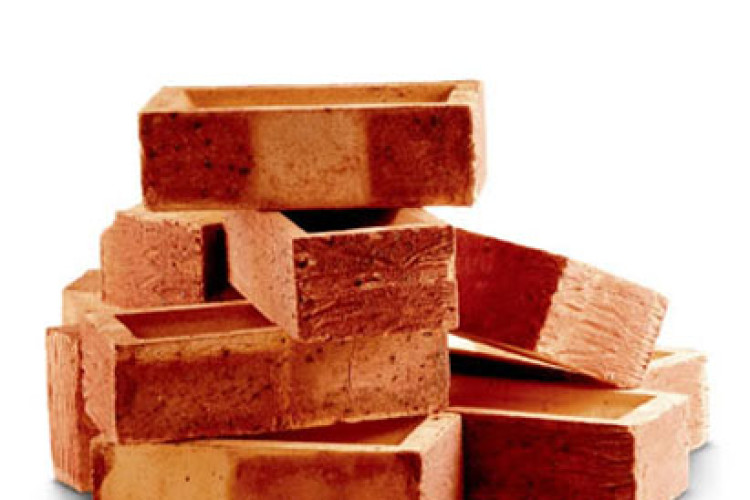 The Construction Products Association's latest state of trade survey reveals that product sales increased in the third quarter of 2018. For heavy side manufacturers, a net balance of 27% reported that sales increased, which was below the net 40% that reported a rise in sales in a weather-boosted second quarter, but was in line with the average survey balance for 2017. On the light side, which includes products such as insulation, boilers, glass and lighting, 27% of manufacturers also reported that sales rose, marking the first increase of 2018.
Manufacturers anticipate growth continuing in the fourth quarter, with a balance of 18% of heavy side firms and 43% of those on the light side expecting an increase in sales during the quarter. Manufacturers also reported that labour cost pressures began to subside in Q3. While two-thirds of heavy side firms reported an increase in wages and salaries, this was the lowest balance since 2013 Q4. In contrast, cost inflation for fuel and raw materials remained high.
Construction Products Association senior economist Rebecca Larkin said: "Given the unprecedented levels of economic uncertainty around Brexit and the weather-related distortions in the first half of the year, signs of a steady expansion in Q3 for construction product manufacturing and the building activity it delivers into are reassuring. Manufacturers remain cautiously optimistic and expect sales to increase in the fourth quarter, but it will be the political developments in Q4 that are crucial in setting the backdrop for this to become a reality.

"Cost pressures appear to have started easing on the labour side, but with continued weakness in Sterling and the upward march in global oil prices since May, manufacturers are still feeling the pinch when it comes to fuel and raw materials input costs."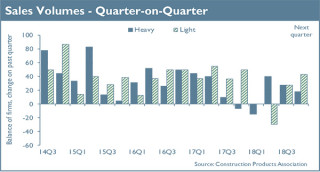 Got a story? Email news@theconstructionindex.co.uk