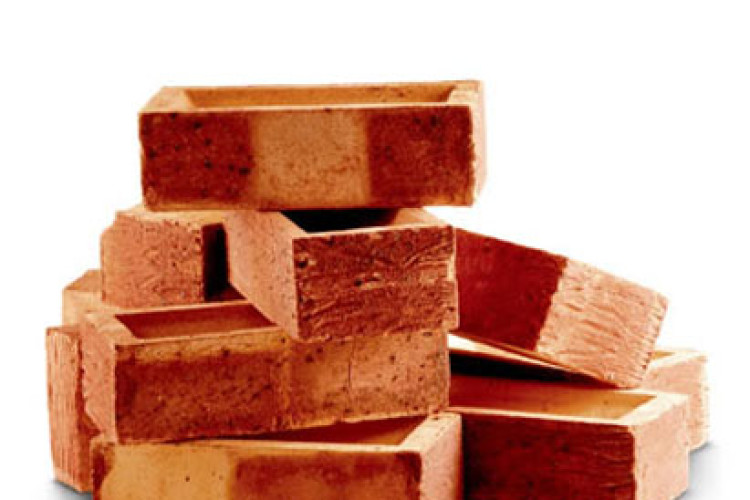 Construction output in February 2018 was 3.0% lower than in February 2017, making it the biggest fall on the year before since March 2013. The ONS previously had January 2018 as a bigger faller, down 3.9%, but this has now been revised to -2.1% due to the receipt of new data.
Construction output also decreased month-on-month series, contracting by 1.6% in February 2018 compared to January 2018. This was primarily due to a 9.4% decrease in infrastructure new work. Meanwhile January's drop in output
For the three-month period December 2017 to February 2018, output was down £298m (0.8%) compared to the previous three months. This was driven predominantly by the continued decline in repair and maintenance work, which fell by 2.6% in February 2018.
Following consecutive periods of month-on-month growth in the final two months of 2017, construction output reached a record high. In the first two months of 2018, output has subsequently begun to contract, decreasing by 1.6% in the month-on-month series in February 2018. Construction output peaked in December 2017, reaching a level that was 30.3% higher than the lowest point of the last five years, April 2013. Despite the month-on-month decrease in February 2018, construction output remains 24.2% above this level.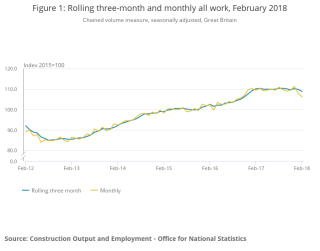 Rebecca Larkin, senior economist at the Construction Products Association, commented: "This release will capture some of the impact of the snow disruption during the first quarter of the year, equivalent to one working day at the end of February. Output for the month was £206m lower than in January and whilst it cannot all be attributed to weather disruption, a pause in activity on sites across the country would have been unavoidable.
"Infrastructure had a weak start to 2018, with rail and road work affected by freezing conditions, but days were also lost as contracts were handed over on former Carillion projects. Private housing remained the star performer of the industry, rising 1.5% month-on-month and 7.6% from a year earlier even before the traditional Spring increase in house building activity." 
Blane Perrotton, managing director of surveying firm Naismiths, said: "Only so much of February's slowdown can be explained away by the icy weather. Despite the modest upward revision to January's figures, the message from the first two months of the year is clear – activity is slowing and the brief burst of momentum seen at the end of 2017 is now all but forgotten.
"The bright spots are getting fewer and further between. House-builders continue to shine as low interest rates and a chronic shortage of homes keep demand burning bright. Infrastructure too offers some hope, with London's three flagship projects – the Thames Tideway Tunnel, Heathrow Q6 and Crossrail – together committing to more than £1.7bn of capital expenditure in 2018-19. But these strong points are increasingly looking like outliers, as commercial property demand cools and developers concentrate on completing existing projects rather than commissioning new ones.
"Though the economic backdrop remains benign – with low interest rates, readily available finance and a resurgent Pound bringing down the cost of imported construction materials – the construction industry's magic ingredient, confidence, remains scarce. While order books remain strong outside London, softening demand and investor caution in the southeast mean that, for now, the industry as a whole remains caught in an awkward limbo."
Got a story? Email news@theconstructionindex.co.uk