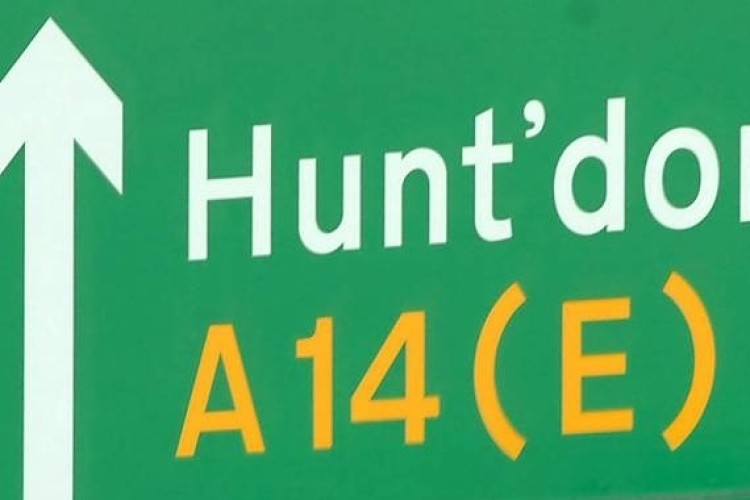 The plan includes a 12-mile bypass of Huntingdon tying in to the A1 as part of a package of improvements on the 22-mile route, which will be tolled.
Other work includes widening the Swavesey to Milton section and widening the A1 between Brampton and Alconbury to take the extra traffic from the new Huntingdon bypass.
Taking traffic away from Huntingdon will enable the demolition of the existing A14 road bridge over the mainline railway.
Construction is scheduled to start in 2016.
Public consultation on the plans starts this week and runs until 13 October. A series of public exhibitions are planned in Huntingdon and Cambridge.

Roads minister Stephen Hammond said: "This announcement meets the commitment I made in January to present a more detailed solution for the A14 and a clearer timetable for delivering these crucial improvements. We need a long-term resolution, that will tackle the congestion and journey time reliability issues, and subject to the outcome of the consultation, we believe this is it.
"It's the best option for people living locally, and for the businesses that see it as a gateway to international markets via the ports on the east coast. It will provide better journeys for long-distance and local traffic, putting the right vehicles on the right roads."
The existing A14 between Cambridge and Huntingdon carries between 76,000 and 94,000 vehicles a day; 25% of them are HGVs. This is far greater than the national average of 10% for a trunk road.
The Freight Transport Association (FTA) welcomed the scheme but not the prospect of tolls.
FTA head of road network management policy Malcolm Bingham said: "FTA welcomes at long last a commitment to fund the upgrading of this essential strategic piece of infrastructure.  But tolling is always bad news for the logistics industry as it is always taken as a threat of extra cost."
Got a story? Email news@theconstructionindex.co.uk