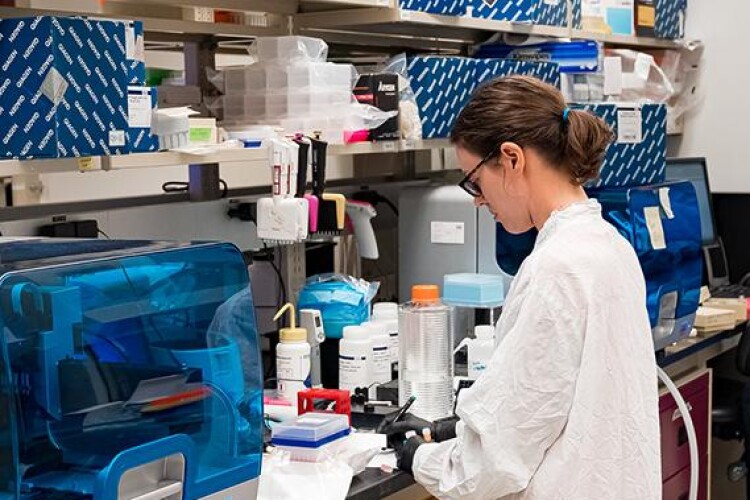 A joint venture of Gilbane Building Company and Turner Construction Company in association with design firm HOK won the contract for the project at the Harriman State Office Campus Complex in Albany.
The contract is for the design and construction of a new Wadsworth Laboratory that will consolidate operations currently spread out across several facilities. The contract will be made up of several phases. The initial investment will explore options for a new basis of design, ranging from partial to full consolidation of Wadsworth facilities. A primary goal is to enhance the state's readiness to respond to potential future public health crises.
"Gilbane is honored to team with Turner and HOK to advance New York's public health preparedness," said John LaRow, senior vice president, Gilbane Building Company. "We look forward to working with our team of building and design experts and partnering with the Hochul administration to deliver the state-of-the-art public health facility that New York deserves."
"It is an honour to partner with the State of New York as well as Gilbane, HOK, and the trade partners on this world-class facility that will help protect and improve the health of the people of New York," said Carl Stewart III, vice president and general manager, Turner Construction. "It is so incredibly rewarding to collaborate on a project enhancing New York's capabilities to efficiently and effectively prepare for and respond to public health matters."
"HOK is excited to team with Gilbane, Turner and the New York State Department of Health, Wadsworth Center on this critical project for all New Yorkers," said David Schwartz, HOK's leader of science and technology in New York. "The Wadsworth Laboratory has been at the forefront of public health since its inception. This is a significant opportunity to redefine the future of public health for both New York and the country."
The Wadsworth Laboratory, which has played a central role during the Covid-19 pandemic, focuses on a range of critical public health concerns, including responding to public health threats, studying emerging infections and analysing environmental exposures.
Got a story? Email news@theconstructionindex.co.uk