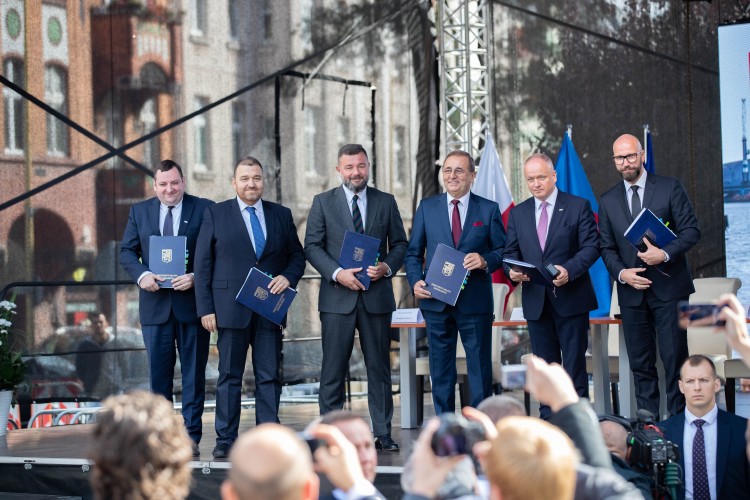 A consortium consisting of Porr, Gulermak and Energopol-Szczecin will carry out the design-build contract, which is expected to take 48 months to complete.
Sweco has been commissioned to supervise the construction of the tunnel; its contract is valued at more than €4m.
The total length of the project is approximately 3.2km, including a 1.44km TBM-excavation using the slurry shield procedure. The breakout diameter of the two-way road tunnel will be 13.5m. Ground freezing will be used to create evacuation refuges.
The city of Świnoujście extends over the eastern part of the island of Uznam as well as over the islands of Wolin and Karsibór. Once the tunnel is completed in autumn 2022 it will provide a direct connection between Uznam and the Polish mainland. Uznam and Wolin are separated by the Świna river, an arm of the Baltic Sea. Traffic between the islands is currently carried out via ferry connections across the Świna.
"The Świnoujście tunnel is one of our key infrastructure projects in Poland. In cooperation with our Porr colleagues from Poland and Austria as well as the experienced experts from Gulermak and Energopol-Szczecin, we will demonstrate our construction expertise and innovative strength", said Karl-Heinz Strauss, CEO of Porr.
Got a story? Email news@theconstructionindex.co.uk