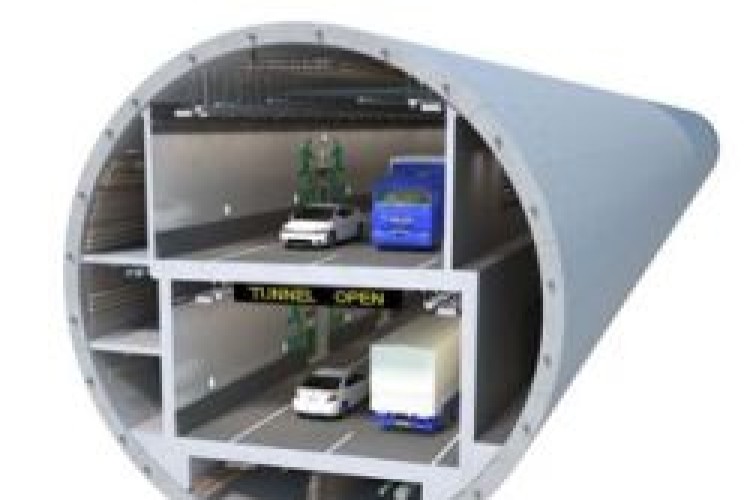 The tunnel will replace the double-deck Alaskan Way Viaduct along Seattle's waterfront and the go-ahead follows 10 years of environmental review and analysis. The SR 99 Tunnel Project, which includes the design-build contract, right of way, construction management, and tunnel portal connections, totals US$1.96bn (£1.2bn).
 Washington State Department of Transportation (WSDOT) has now directed Seattle Tunnel Partners to begin work on the second phase of the US$1.35bn design-build contract, covering the final design and construction of the tunnel. Seattle Tunnel Partners is a joint venture of Dragados USA and Tutor Perini and the team includes local firms Frank Coluccio Construction, Mowat Construction and HNTB. Seattle Tunnel Partners is working on final design for the project along with Hitachi Zosen, the company selected to build the tunnel boring machine.
 The design-build contract totals US$1.35bn. This includes Seattle Tunnel Partners' proposal price of just under US$1.09bn; allowances for inflation, bonding and insurance requirements; and US$50m for work that was originally planned to be in a separate south portal roadway connections contract. More than 90 percent of the design-build work will be performed for a fixed price.

Initial construction activities, such as utility relocation, and final design and manufacturing of the tunnel boring machine will begin this autumn and the SR 99 tunnel is projected to open in late 2015.
The 17.4m-diameter, 2.7km-long bored tunnel will enable the removal of the seismically vulnerable viaduct, which was damaged in the 2001 Nisqually earthquake.
"After more than a decade, we are moving forward to replace the Alaskan Way Viaduct," said governor Chris Gregoire said. "Now that the tunnel has approval from the Federal Highway Administration, we can kick off the next phase of its design and construction."
Got a story? Email news@theconstructionindex.co.uk