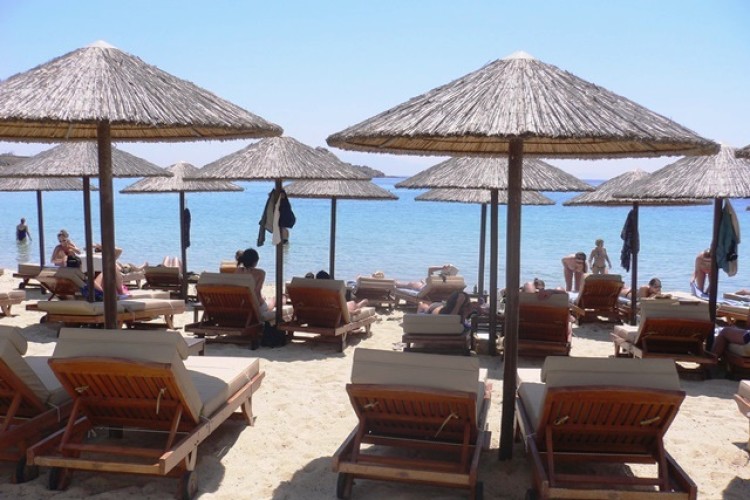 The Civil Engineering Contractors' Association (North East) has warned of a "holiday pay Armageddon". It has called in employment lawyers to interpret messages from judges' findings in wake of the EU's Working Time Directive and the UK's Working Time Regulations.
Accepted practice over many years is that holiday pay is calculated on the basis of basic hours multiplied by the basic rate of pay. But a recent hearing in the European Court of Justice held that, under EU law, workers taking statutory holiday are entitled to receive, besides basic salary, pay "intrinsically linked to  performance of the tasks" they must do under their contracts. For a worker on fixed hours and one basic rate this is not difficult.
Confusion arises, however, where an individual works different hours each day or week depending on workload, thereby earning variable payments of overtime.
At another hearing the judge has held that, in light of the EU law, overtime should be included when calculating holiday pay under the Working Time Regulations (the UK legislation) – even where the worker's overtime was voluntary.
Douglas Kell, director of (CECA North East) says: "In our industries, where workloads are so variable and where weather conditions, for example, have such a direct effect, overtime is an essential part of our business.
"The new interpretation of the law will mean each employee has a unique rate of holiday pay for each and every week of holiday, based upon their own average earnings for the previous 12 weeks.  This has obvious implications for the cost of administering a payroll, and by the way the law works it opens employers up to claims for additional holiday pay backdated for six years.
"A number of our member firms in the North East fear the consequences.  One has estimated it could face having to pay out almost £1.5m in cash.  At the very least, this would seriously damage the company's credit rating and would, more than likely, head to insolvency and the loss of all jobs.  I've never known legislation with such catastrophic impacts in all my 35 years in the industry."
Lawyers from law firm Robert Muckle in Newcastle agreed that employers were in an "unsatisfactory state of limbo presently", with different businesses already taking different interim action in response.
Partner Paul Johnstone said after a briefing to CECA (NE) members at Birtley: "This particular industry's concerns are understandable. If the decision reached in one case is ratified, hourly paid workers will have a valid claim where holiday pay they receive doesn't accurately reflect the full amount they'd normally receive at work. In many cases backdated claims could follow which many companies will simply not be able to afford."

The situation may become clearer when an employment appeal tribunal on 10th April is scheduled to reconsider one of the cases.
Mr Johnstone says a scenario could be created whereby every time an employee wants a holiday it will be necessary to calculate their average weekly pay in the 12 weeks immediately before they go off.
He added: "This could put a difficult burden on a payroll team who may then have to calculate each individual's holiday pay entitlement based on a new set of figures every time a calculation has to be made."
One possibility, he suggests, might be to strike a deal with workers affected. Employers could perhaps agree an amended method of calculating holiday pay in exchange for the workers waiving their right to bring claims for any 'historical' unlawful deductions of wages/breach of contract.
But he warns: "Employees can bring such claims to an employment tribunal, or may elect to bring them in the county court. This would allow a longer time limit – six years - for bringing the claims.
"If claims are brought at the tribunal, and judgments and orders are made for payment of substantial sums that firms simply cannot pay, that will mean those firms are effectively insolvent.  It may result in some companies going bust, and many jobs being lost."
Mr Johnstone is advising all employers with hourly paid employees to lobby their MPs about the cost threat. "The employers face significant risk that (unbeknown to them) some cases will be going through the tribunal system that could bring a very significant and substantial financial liability 'out of the blue'. This in turn would give employees an incentive to claim potentially significant sums of backdated holiday pay," he said.
Efforts by the industries to get further advice from government and Acas sources have proved unsatisfactory, Mr Kell says. The CBI is being approached now and the Construction Industry Joint Council's employment secretary is reportedly raising the matter with unions in the hope employers and employees can agree a solution that meets the legal stipulations.
Mr Kell added: "We are also advising the regional office of the Department of Business Innovation & Skills about the potential cost to employers in the North East, and the subsequent reductions in their workforce".                                                                            
Got a story? Email news@theconstructionindex.co.uk