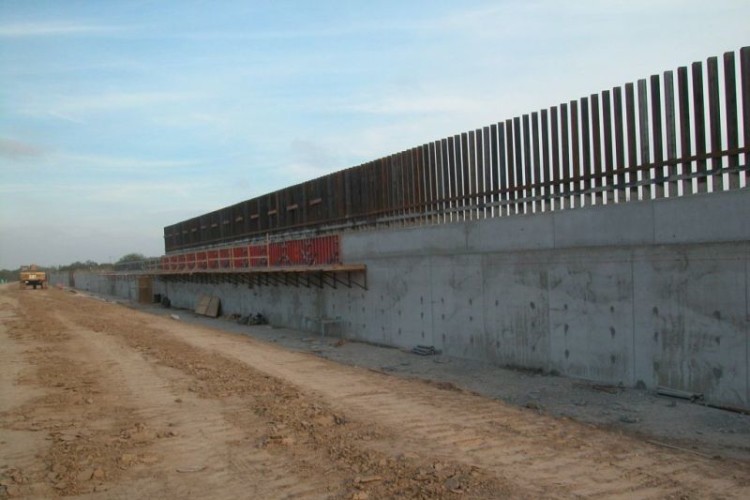 US Customs & Border Protection (CBP) announced that contracts have been awarded to:
Caddell Construction of Montgomery, Alabama;
Fisher Sand & Gravel doing business as Fisher Industries of Tempe, Arizona;
Texas Sterling Construction of Houston, Texas;
W. G. Yates & Sons Construction of Philadelphia, Mississippi.
"These concrete prototypes will serve two important ends. First, given their robust physical characteristics, like, reinforced concrete, between 18-30 feet high, the concrete border wall prototypes are designed to deter illegal crossings in the area in which they are constructed," said CBP. "Second, the concrete border wall prototypes will allow CBP to evaluate the potential for new wall and barrier designs that could complement the wall and barrier designs we have used along the border over the last several years."
In March, CBP issued two requests for proposals (RFPs) for conceptual wall designs with the intent to construct multiple prototypes. One RFP called for concrete wall design and the other RFP called for 'Other than Concrete' wall design.  More prototypes will be announced next week in the "other materials" section of the request for proposals.
The prototypes will inform future design standards which will likely continue to evolve to meet the US Border Patrol's requirements, said CBP. It added that, through the prototyping process, it may identify new designs or influences for new designs that will expand the current border barrier toolkit that it could use to construct a border wall system.  
Got a story? Email news@theconstructionindex.co.uk