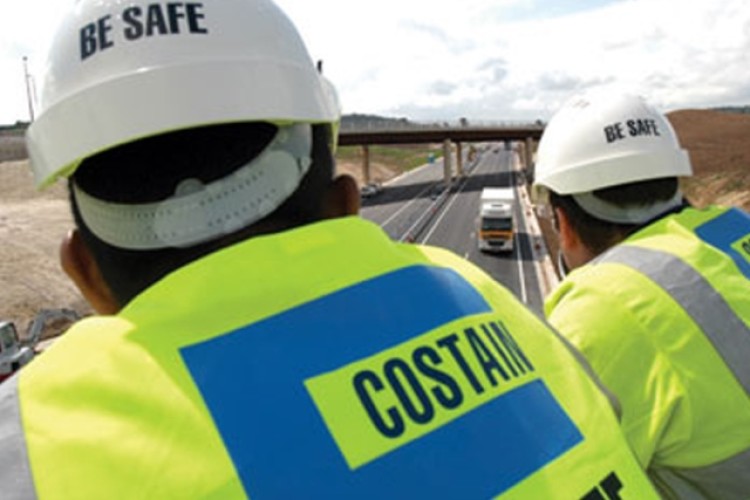 While certain competitors that earn more by mopping floors  than by building things have come unstuck in recent months, Costain is resolutely positioning itself as a pure-play civil engineering contractor, although it prefers the label 'smart infrastructure solutions company'.
Or as chief executive Andrew Wyllie puts it: "We are fulfilling our purpose by improving millions of people's lives across the UK by deploying technology-based engineering solutions to address urgent national infrastructure needs in energy, water and transportation."
With this focus, Costain posted good numbers for 2017. Revenue, including share of joint ventures and associates, increased 4% to £1,728.9m (2016: £1,658.0m).
Underlying operating was profit up 18% to £ 48.7m (2016: £41.1m).
Reported profit before tax for the year was up 26% to £38.9m (2016: £30.9m).
Chairman Paul Golby said: "Costain had another strong year with increases in revenue, profit and cash. Our performance is a direct consequence of our ongoing transformation and differentiation into the UK's leading smart infrastructure solutions company.  This transformation keeps Costain relevant to our clients who are faced with ever greater urgency and complexity in meeting the UK's infrastructure needs, and who require our technology-led offering to help deliver their multi-billion pound programmes and service enhancements."

Over the last three years, Costain has increased the number of employees in consultancy and technology roles by 300% to 1,300, out of a total of 4,000.
Costain finished 2017 with an increased strong net cash position of £177.7m (2016: £140.2m) after some good cash collection towards the end of the year. The average month-end net cash during the year also increased to £96.7m (2016: £69.1m).
From April 2017, the government has introduced gender pay gap reporting for all companies with more than 250 employees. Costain has examined  its employee remuneration and decided that its men and women "are paid equally for doing equivalent roles across our business". 
It does, however, have a gender pay gap of 23.8% as a result of having fewer women in senior leadership positions. 
"We are working hard to address this and are confident that as we make progress in our gender balance, our gender pay gap will decrease," Andrew Wyllie said.
It is not entirely all smart solutions at Costain though; it does run a couple of golf courses in Spain as well.
Got a story? Email news@theconstructionindex.co.uk