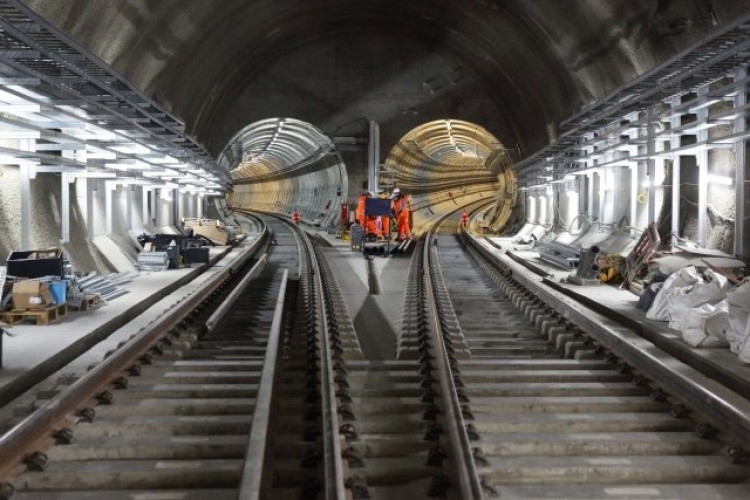 Train services were supposed to have started running under London on the new Elizabeth Line this month but there have been delays and difficulties with transport aspects of the project.
Project directors finally fessed up to problems in July and the project budget was increased from £14.8bn to £15.4bn.
Further scoping of the numbers has revealed that it is going to take an additional £1.3bn to £1.7bn to get the central section open. Overall project costs is now estimated at £17.6bn.
In September it was admitted that the December 2018 opening date for the central section could not be met. A delay until autumn 2019 was announced. That too has now been revealed as optimistic. They have still not started system testing yet.
"Work is ongoing to identify the remaining works required to complete the infrastructure and then commence the extensive testing necessary to ensure the railway opens safely and reliably," transport minister Andrew Jones said today.

The government, the Mayor of London and Transport for London have agreed a financial package to cover this. The Department for Transport will provide a loan of up to £1.3bn to the Greater London Authority (GLA). The GLA intends to repay this loan via London's business rate supplement (BRS) and from the mayoral community infrastructure levy (MCIL). The GLA will also provide a £100m cash contribution, taking its total contribution for this rescue package to £1.4bn.
But the final costs of the Crossrail project have still yet to be confirmed. Therefore an additional £750m loan from the Department for Transport to TfL is in place as a contingency arrangement.
Last month London Underground managing director Mark Wild was brought in as chief executive of Crossrail Ltd. Transport minister Andrew Jones told MPs today: "Mark is now conducting an extensive review of the remainder of the programme and will provide clarity in the new year on the opening date of future phases. Crossrail Ltd are working to establish a robust and deliverable schedule to open a safe and reliable railway. This will also provide greater clarity on the level of additional funding required."
Tony Meggs, previously chief executive of the Infrastructure & Projects Authority, has been chosen as the new chairman of Crossrail, to replace Sir Terry Morgan, who was sacked last week.
To further strengthen the Crossrail board, the Department for Transport has also accepted TfL's nomination of former Labour MP and construction minister Nick Raynsford as deputy chair.
Got a story? Email news@theconstructionindex.co.uk