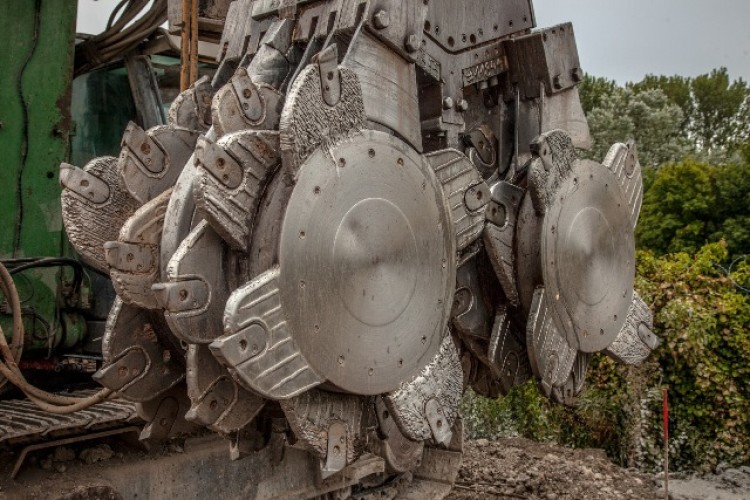 Deep Soil Mixing introduced cutter soil mixing to the UK on the Mersey Gateway project in 2016. Its subsequent use on a pub/hotel development in Runcorn for Wildgoose Construction is only the second time this bi-rotational mixing head has been used for soil mixing in the UK.
Cutter soil mixing injects and mixes cement or other binding agents with in-situ soils to harden and stabilise the ground for building on. Laboratory tests on soil samples determine the most appropriate binder and mix.
Deep Soil Mixing said that the technique transformed the challenging site, ensuring that the soil was stabilised and any chemicals contained in the ground were locked in, preparing the way for Wildgoose to build a development of a public house, restaurant, coffee house, car park and access roads.
On the Runcorn project, Deep Soil Mixing installed soil mixing panels across the site as well as a soil mixed mattress and soil mixed wall next to a major accident hazard pipeline (MAHP), to lock in chemicals and prevent leachate to ensure the ground was stabilised for the building works to start.

"The site was heavily contaminated and situated in close proximity to a MAHP and an adjacent canal embankment which was unstable, so we had quite a challenge on our hands," said Deep Soil Mixing director Colin Critchlow. "On this project, we used a cutter soil mixing head as well as a soil mixing bucket."
A cutter soil mixing head is used to mix the ground, particularly when needed at greater depths and in densely consolidated soils.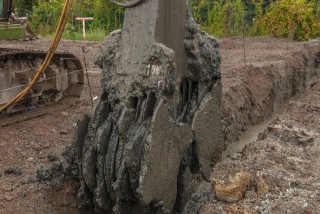 Got a story? Email news@theconstructionindex.co.uk